Hi WordPress fans, you might have already known that one of only two WordCamps scheduled to be organized in Asia by far is going to take place in Sylhet, Bangladesh. It's a small South Asian beautiful country. You might know this country for the longest natural beach in the world, cricket, and many scenic spots. We, ShapedPlugin, are excited to be a platinum sponsor of WordCamp Sylhet 2023, on 19th May 2023.
Who are making this long-awaited WordCamp Sylhet 2023 happen?
After a fantastic experience of organizing and enjoying WordCamp Dhaka in 2019 with great success, the fast-growing Bangladesh WordPress community had been dreaming of another WordCamp. Finally, an enthusiastic group of the Sylhet WordPress community led by Shahjahan Jewel is going to make it come true.
The organizer team and volunteers are working behind the scenes relentlessly to make everything how you expect. We, ShapedPlugin, are really proud to sponsor and help them make this WordCamp more enjoyable and impactful.
Where is this grand event going to take place?
This big WordPress event will be held at the central auditorium of Shahjalal University of Science and Technology, located in the green and mountain city of Bangladesh, Sylhet. This picturesque city is often referred to as the tea capital of Bangladesh.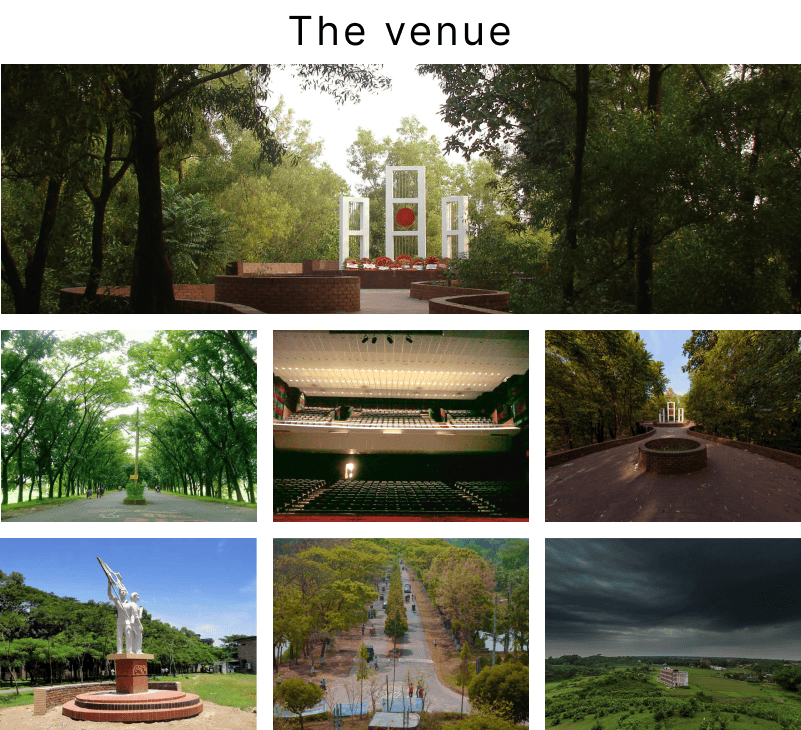 Bangladesh's WordPress community has been growing at a large scale for the last few years. A huge number of users, entrepreneurs, developers, designers, and marketers newly joined the community. Therefore, this WordCamp will have a great significance and huge impact.
The ShapedPlugin team can't wait to enjoy WordCamp Sylhet 2023 in the green and clean city with cups of fresh green tea.
We are excited to be a platinum sponsor of WordCamp Sylhet 2023
We, ShapedPlugin, are delighted to be a platinum sponsor of WordCamp Sylhet 2023 and help the organizers put on an outstanding WordPress event. As a dedicated WordPress plugin company, ShapedPlugin always loves contributing to the WordPress community. Besides ShapedPlugin, Jetpack, Wedevs, WPDevelopers, WEGLOT, authLab, Bluehost, and more. Similarly, we will be next to these global giants in the future as well.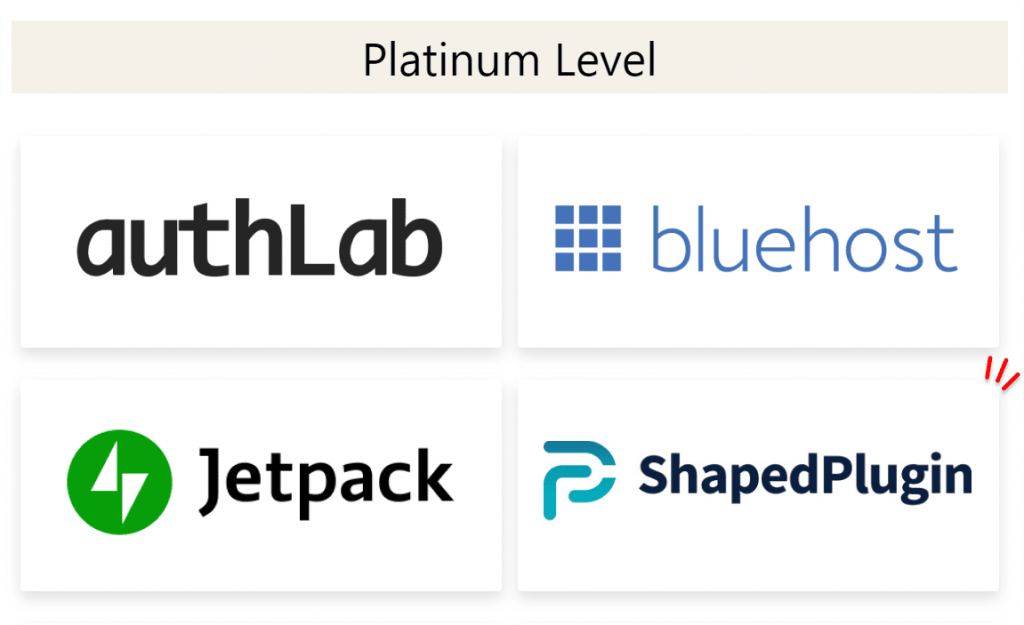 We hope you will also come ahead to sponsor and organize the next WordCamps and help the WordPress community grow.
We look forward to meeting you at our booth
The ShapedPlugin team is eagerly awaiting this grand event and catching up with you at our ShapedPlugin booth. We would be so happy to welcome you with a loud Hi. Moreover, we will also have some surprises for you. No, we don't like to bring them out before you are at our booth. We hope it will be great fun to discuss things about WordPress, share insights, and get to know each other.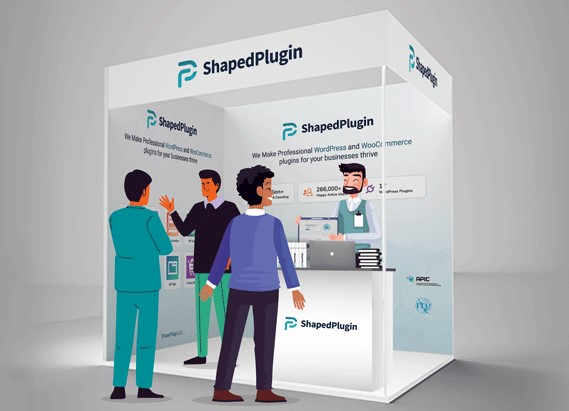 Meet more than 800 diverse WordPress enthusiasts
WordCamp Sylhet 2023 is going to be the first big WordPress event in Sylhet. It will be a massive gathering of WordPress enthusiasts from South Asia and around the globe. This WordCamp will gather all levels of WordPress guys – from casual users to core developers and successful entrepreneurs.
So, it will be a golden opportunity to meet more than diverse WordPress enthusiasts – users, creative thinkers, designers, developers, marketers, writers, and entrepreneurs.
Listen to versed speakers and broaden your knowledge
WordCamp Sylhet 2023 will offer you a session named Lightning Talks in which WordPress experts will deliver concise speeches. They usually don't last more than ten minutes, but they are deeply informative and interesting. Consequently, this session will greatly help you gather knowledge from a good number of versed speakers. Listen to the speakers and take down the crucial points to hatch up your WordPress plot to take over the world.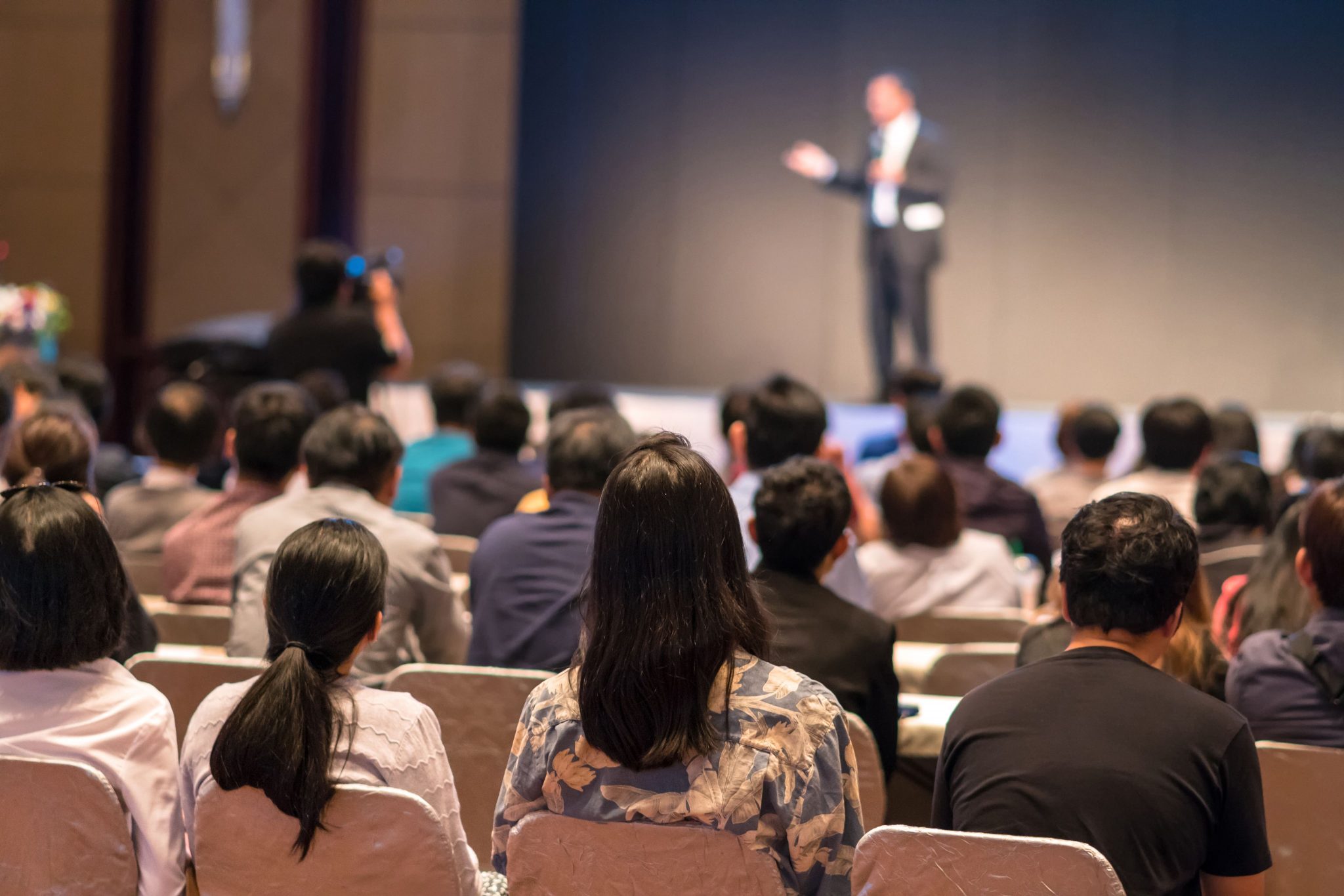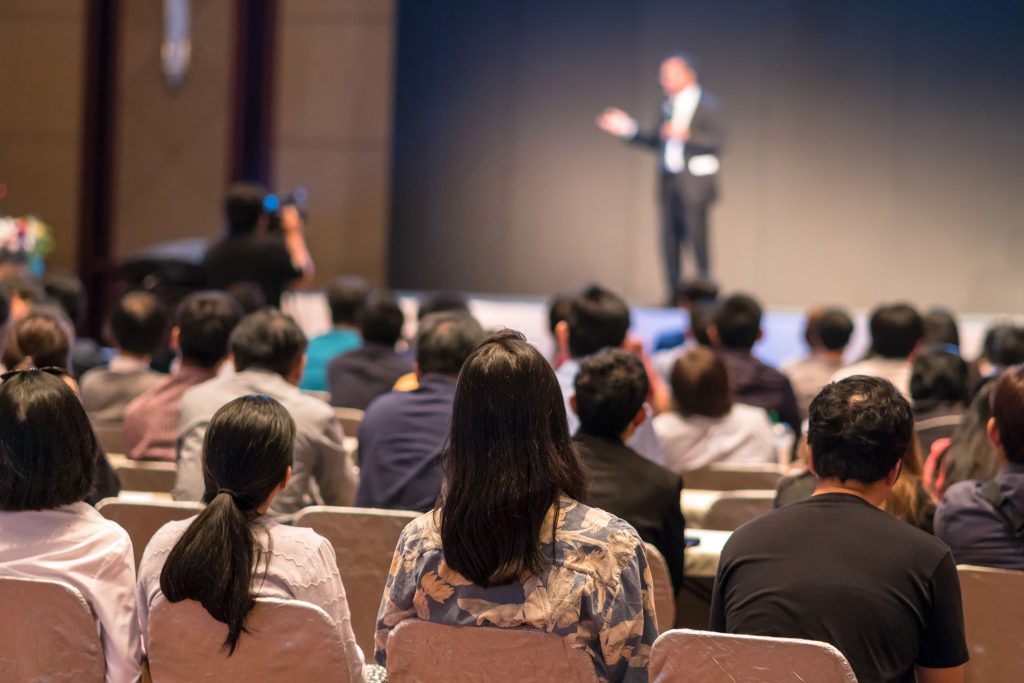 However, this session doesn't include any additional Q&A session. Don't be hopeless. The next session will bring this opportunity for you.
Speakers at WordCamp Sylhet 2023
A group of highly experienced speakers from different walks of WordPress will deliver speeches at WordCamp Sylhet 2023. They will share their experiences and fascinating insights that you will enjoy a lot. Some of the speakers are:
Masiur Rahman Siddiki
Mr. Siddiki is a WordPress developer specializing in backend development with over seven years of experience in PHP and Laravel and four years of experience with Vue.js. Plus, he is a DevOps enthusiast who loves to maintain web infrastructure. He also loves traveling and reading books.
Topic: Mistakes a developer shouldn't make in plugin development.
Mr. Siddiki, the first speaker of the upcoming WordCamp Sylhet 2023, will discuss the common mistakes made during plugin development and practical solutions to avoid that costly mistakes to save time and make your plugins exactly how they should be. You have to be at the auditorium early at 8:30 am on May 19 if you don't want to miss this important session.
Intended Audience: Developers
Time: May 19, 2023, at 8:30 am (GMT+6)
Atikur Rahman Tonmoy
Mr. Tonmoy is a digital marketing expert with seven years of experience. He has collaborated with many renowned organizations, employing his expertise in analytics, landing page optimization, conversion rate optimization (CRO), and paid media planning to deliver the expected results.
Topic: The power of localization in WordPress product marketing
At WordCamp Sylhet 2023, he will discuss the importance of localization in marketing, marketing strategy to adapt different languages, cultures, and regional preferences, how to enhance customer satisfaction and drives higher conversion rates, and finally, the way to generate more revenue and achieve greater success in the international market.
Intended Audience: WordPress product owners, managers, marketers, and content creators.
Time: May 19, 2023 at 8:45 am (GMT+6)
Md Kamrul Islam
As a Support Engineer for over the past five years, he has experience in communicating with lots of diverse users/customers from around the world. He enjoys finding and fixing problems and growing customer satisfaction for business growth.
Topic: Creating a Culture of Customer Satisfaction: How it Leads to Word-of-Mouth Promotion.
At this upcoming WordPress event, he will share his expertise on how to build brand ambassadors and create a culture of customer satisfaction. His speech will also cover the importance of customer satisfaction, strategies to create connection and engagement, and psychological/emotional factors to take the business experience to the next level.
Intended Audience: Support Engineers
Time: May 19, 2023, at 9:00 am (GMT+6)
Sabirah Islam
Ms. Islam is the Content Strategist. She has immense expertise in writing SEO-focused articles, developing content strategies, and more. Classic storybooks are her best friends in her free time.
She was a keynote speaker at WordCamp Asia 2023.
Topic: How Neuroscience can make you a better writer
At this upcoming WordCamp Sylhet 2023, she will talk about how Neuroscience, the science of how our brains process information, can help you create content to grab visitors' attention and engage them to increase conversions.
Intended Audience: WordPress content writers and marketers
Time: May 19, 2023, at 10:15 am (GMT+6)
Nazmul H. Rupok
Mr. Rupok is a tech entrepreneur & investor. He is a co-founder of many successful WordPress businesses. His specialty is building ux-driven sophisticated software that solves real problems and helps businesses grow.
Topic: The Anatomy of High-Performing WordPress Products
Mr. Rupok will illustrate fascinating insights into high-performing WordPress products in detail at this upcoming WordCamp Sylhet 2023. He will talk about how to create and maintain successful WordPress products. This talk will extend your knowledge and skills to develop innovative, user-friendly, and profitable WordPress solutions.
Intended Audience: People who develop products for WordPress
Time: May 19, 2023, at 10:55 am (GMT+6)
Abul Kashem
Mr. Kashem is a highly accomplished online entrepreneur with over 15 years of experience in building and growing successful businesses.
Topic: Navigating content creation challenges for WordPress businesses: strategies for success
At this upcoming WordCamp Sylhet 2023, he will share his long experience of founding and growing several successful businesses. His speech will cover effective strategies for creating impactful content and sales driving digital product marketing to grow business.
Intended Audience: WordPress entrepreneurs and marketers
Time: May 19, 2023, at 11:10 am (GMT+6)
Afshana Diya
Ms. Diya is CMO at a renowned WordPress product company. She is also a Community Deputy for WordPress.org and an organizer for WordCamp Europe, WordCamp Dhaka, & WordCamp Asia 2023. She has spoken & volunteered in multiple WordCamps around the globe for the last six years.
Topic: WordPress Contributions: Make Global Impact From Here & Leave Your Mark
At this upcoming WordCamp, she will share her experience of taking part in many big WordPress events across the globe and contributing WordPress community. She will tell you some tricks and insights that will help you make a large impact.
Intended Audience: Everyone
Time: May 19, 2023, at 11:45 am (GMT+6)
A H M Nazmul Hasan Monshi
Mr. Monshi is a Senior WordPress Developer. He was WordPress 6.2 Test Lead. He was featured in Yoast Care Fund, HeroPress, and Do the Woo.
Topic : WordPress Release Cycle | Behind the Scenes of WordPress 6.2″Dolphy"
At WordCamp Sylhet 2023, he will share the true experience he gathered while working as a Test Lead of WordPress 6.2 "Dolphy." He will discuss how a WordPress release happens, the WordPress release cycle, including various phases, and the differences between Beta and RC.
Intended Audience: Developers who have interested in DevOps
Time: May 19, 2023, at 3:20 pm (GMT+6)
Hasin Hayder
Mr. Hayder is a long-experienced WordPress developer. His WordPress journey began roughly two decades ago, in 2005. He is a popular WordPress mentor and a great singer too.
Topic: Themes and Plugins – Building Modern Admin Panels with Modern JS Frameworks.
As a WordPress developer, you understand the importance of building user-friendly admin panels for themes and plugins. The traditional admin panel setup can be cumbersome, slow, and not very intuitive for users. But with modern JS frameworks, you can create dynamic, responsive, and efficient admin panels that will deliver a better user experience.
Intended Audience: Developers
Time: May 19, 2023, at 3:45 pm (GMT+6)
Ehsan Riyadh
Mr. Riyadh is a successful WordPress entrepreneur. It has been a decade since he started his WordPress journey. He is interested in entrepreneurship and marketing operations. He is also quite keen to assist startups in building effective strategies to grow.
Session: Building Your Next Big WordPress Product: What & Not
At this upcoming WordCamp Sylhet 2023, he will discuss the business viability of the next WordPress products and dos and don'ts in detail that will help you greatly to make the right decisions and right route to your next business goal.
Intended Audience: WordPress entrepreneurs (current and next) and marketers.
Time: May 19, 2023, at 4:20 pm (GMT+6)
Ask experts to get insights
Besides Lightening Talks, There will be several sessions that will help you gather knowledge from versed speakers. Above them, Keynote Talks will help you the most. Plus, they will be longer and in-depth detailed speeches. Furthermore, this session will allow you to ask your questions to the speakers.
The speakers will deliver speeches on all things about WordPress, including the followings.
Accessibility
Business
Community
Careers
Design
Development
Marketing
Writing
Grab the opportunity to expand your professional network
WordCamp Sylhet 2023 is going to be a huge gathering of WordPress people. You can take it as a golden opportunity to catch up with many WordPress professionals and enlarge your professional network.
WordCamps do not discriminate, and WordPress users, developers, designers, marketers, writers, and other enthusiasts should all feel welcome at a WordCamp, regardless of their experience level.
So, be a bit extrovert, folksy, and friendly at WordCamp Sylhet 2023, and make the best of the opportunity.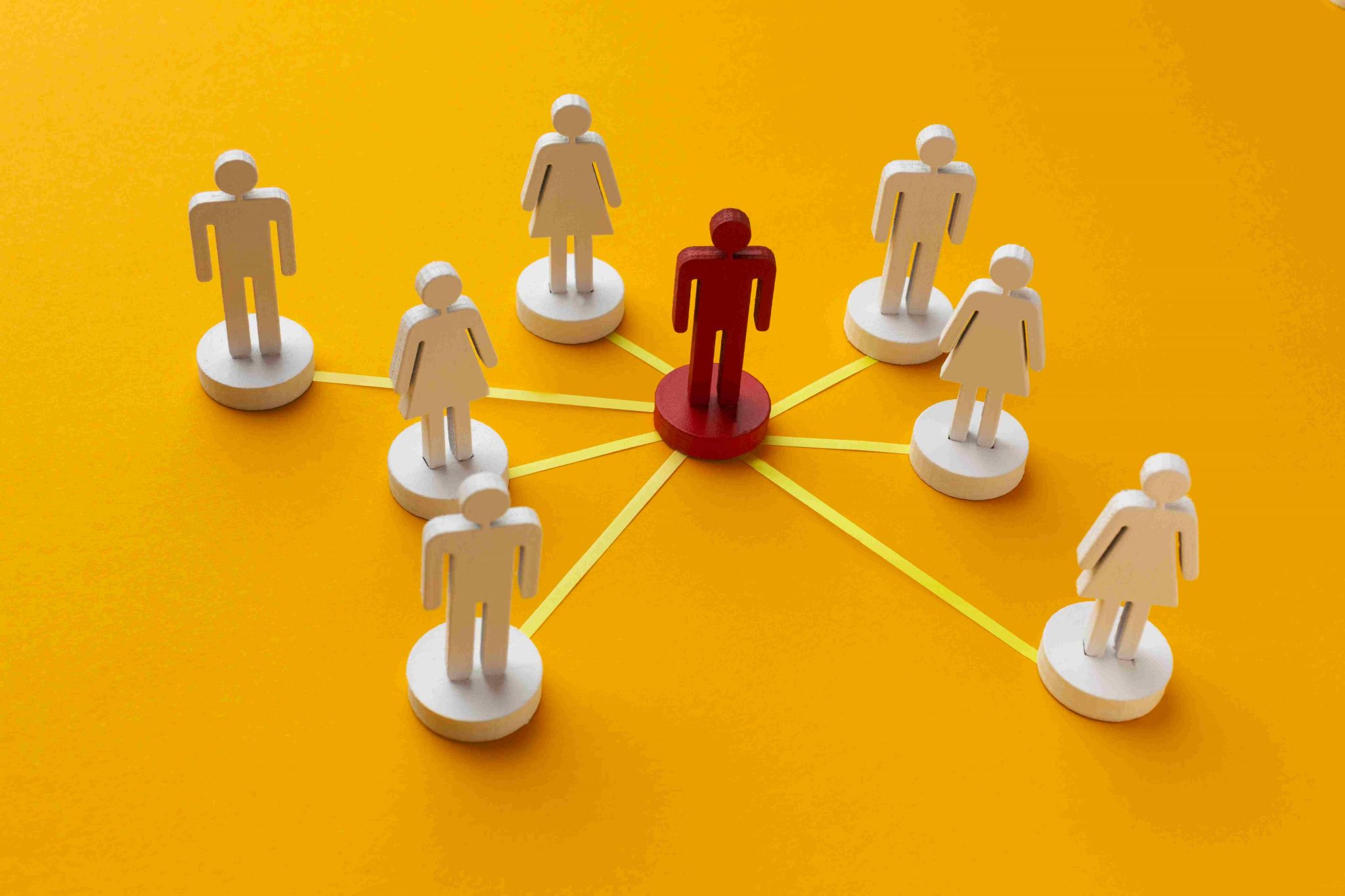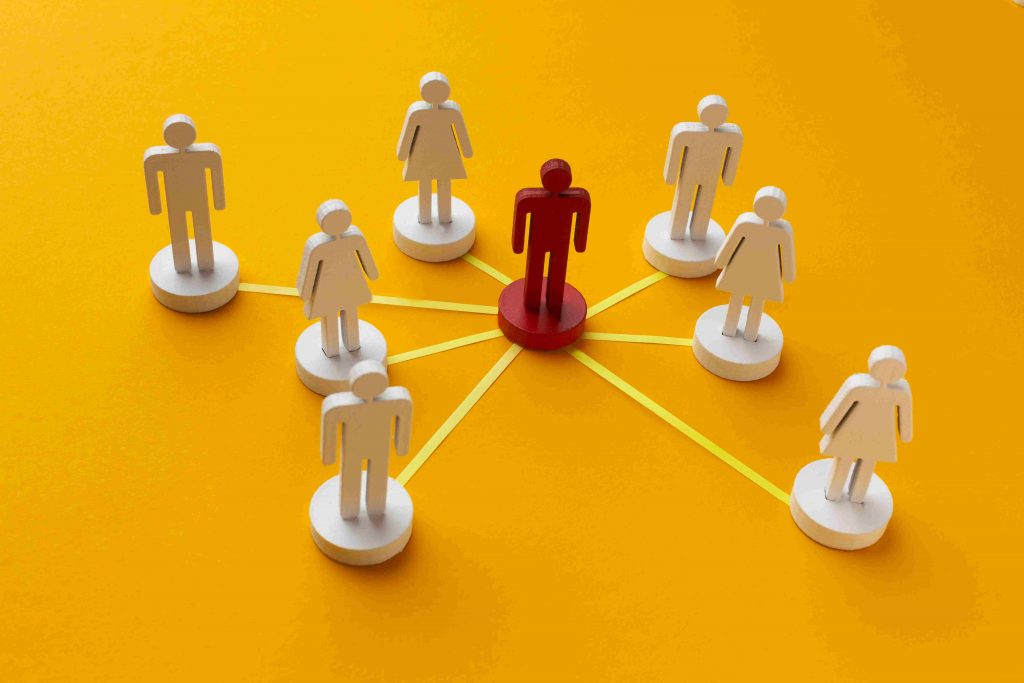 What more to expect from WordCamp Sylhet 2023?
Besides the things we've mentioned above, you can expect many more. Most importantly, the Panel Discussion session will be more enjoyable, where you can join an informal open group discussion to share and gather knowledge about WordPress.
We almost forgot to tell you about the most obvious part of WordCamps: they're fun! You'll meet some WordPress experts who are also crazy intelligent, affable, insanely inspired and inspiring, and maybe even a handful of talented singers and smart comedians. So, WordCamp Sylhet 2023 is going to be great fun too.
If you haven't collected your ticket yet, please get it right now.