Great news! We are delighted to announce a big update of Location Weather, the best weather plugin for WordPress. The latest version, Location Weather 2.3.0, was released a couple of days ago.
So, we can't wait to share the killer new features of this update with you. Undoutedly, you have now full freedom in designing weather lives and forecasts on your WordPress website. 
So, let's dive in.
New design options
Location Weather 2.3.0 introduces many new design options that give you more control in styling. So, you can design more aesthetic weather updates now on your WordPress website.
Vertical and horizontal weather layouts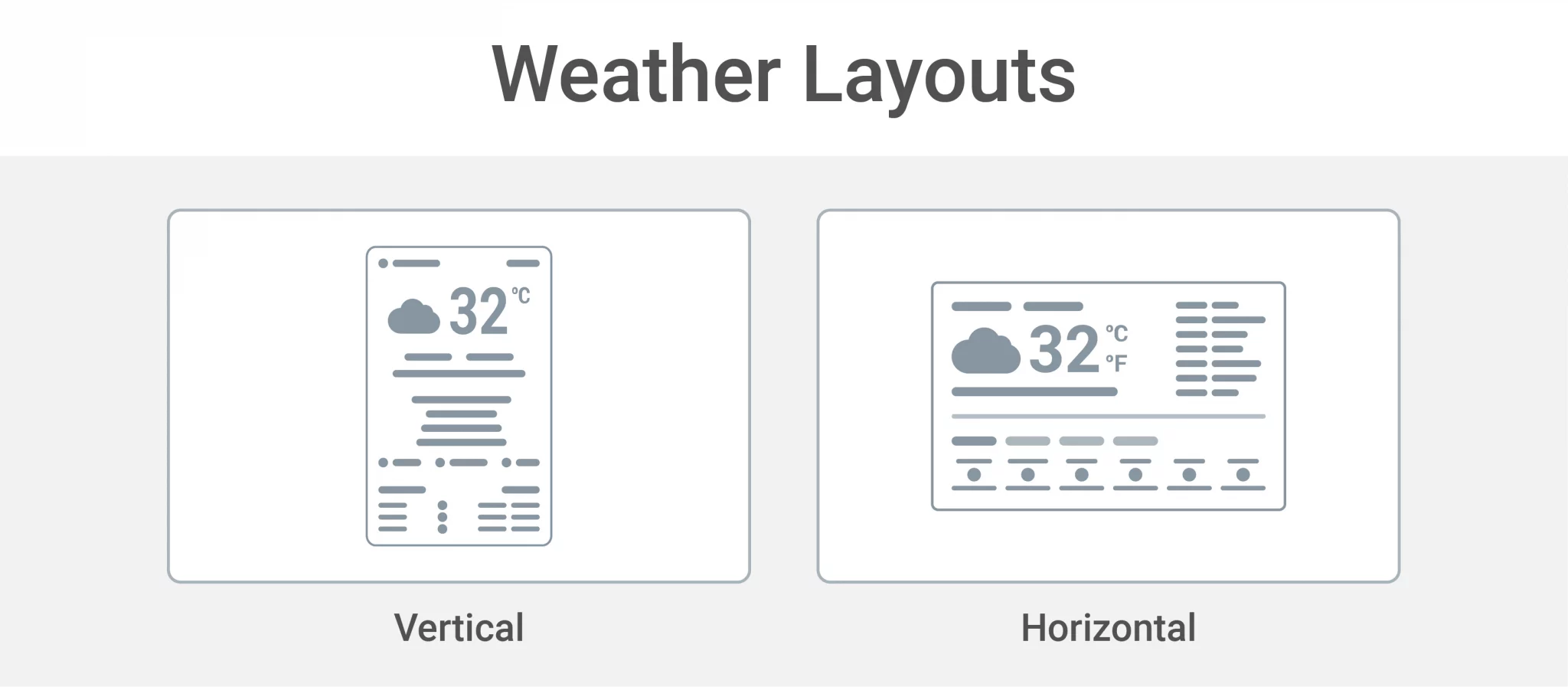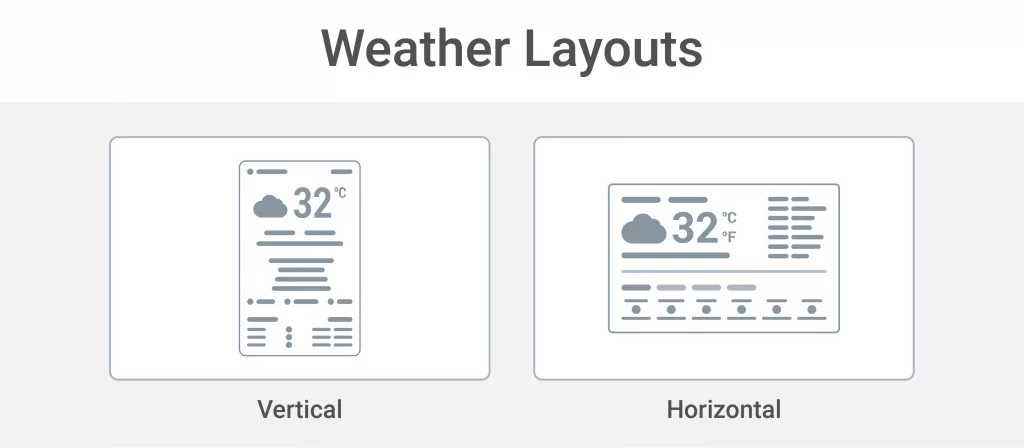 The latest update of Location Weather comes with vertical and horizontal weather layouts. Now, you can display weather lives and forecasts vertically and horizontally to match your website design structure.
8 new beautiful templates with a lot of customizations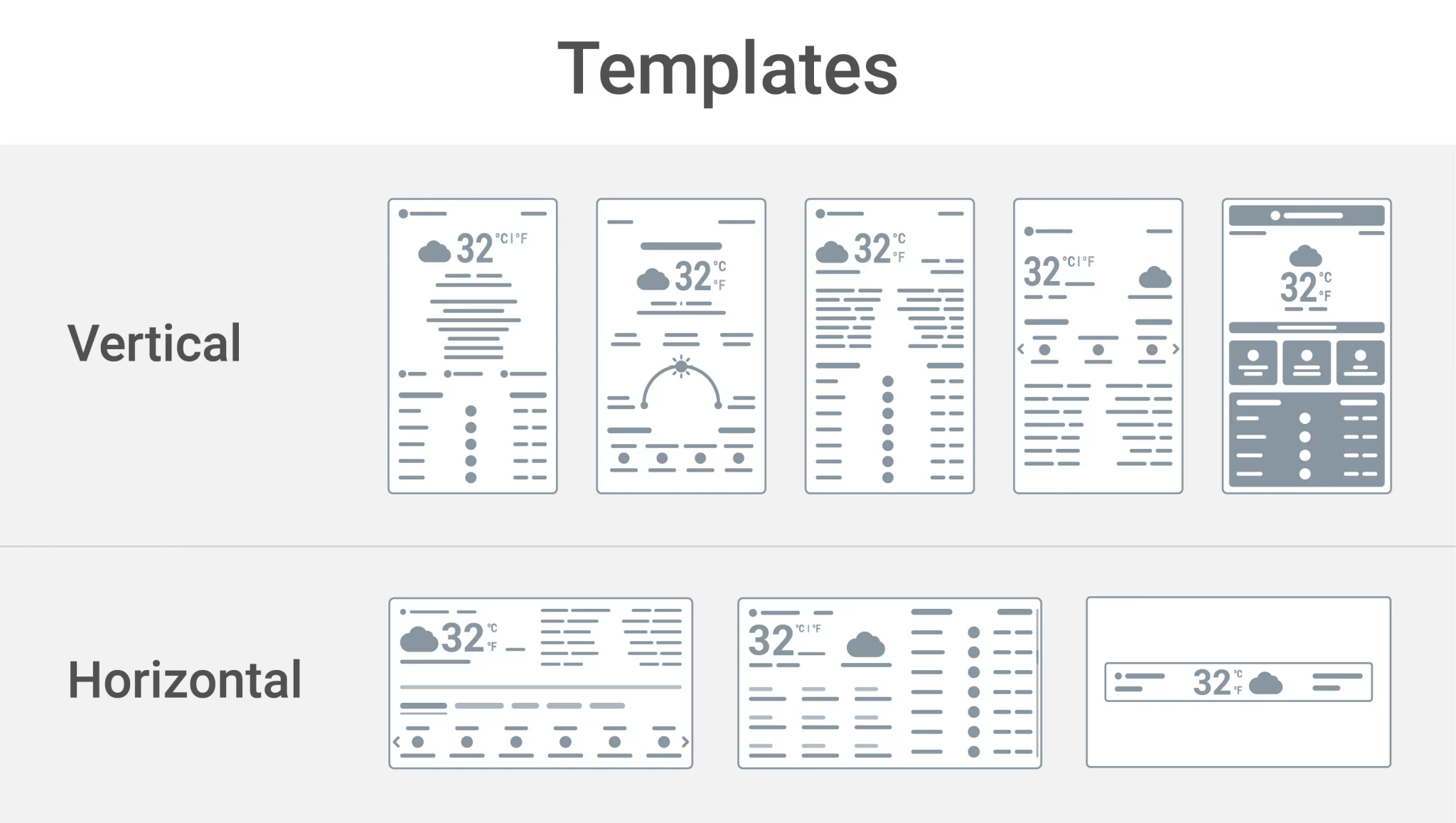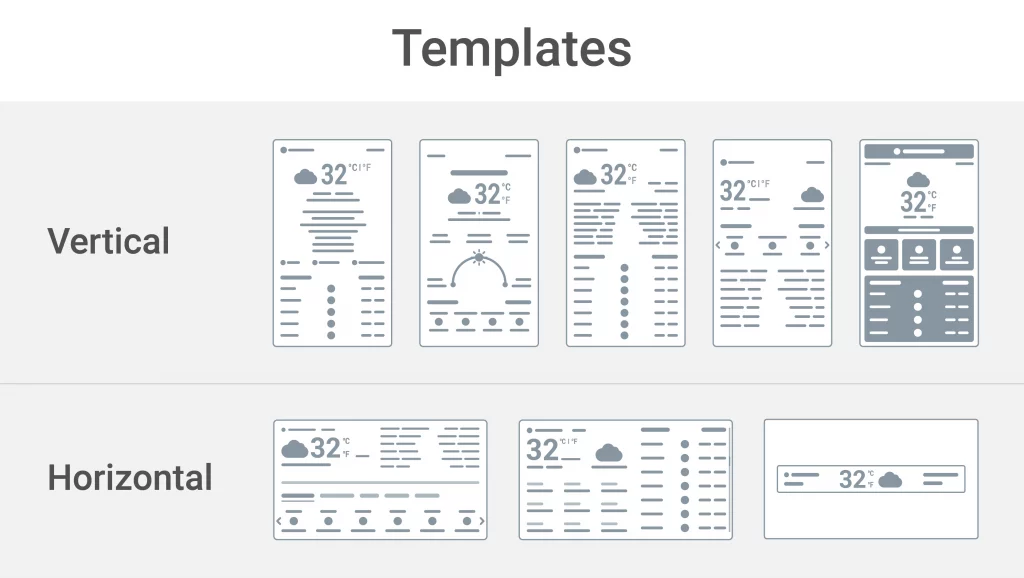 These new beautiful templates will amaze you and help you with a quick start process. Moreover, they offer several styles and information lengths with huge customization options. As a result, you can quickly start choosing the template that meets your requirements and preferences best with a single click. Plus, you can customize it to make your weather presentation how you want.  
Weather forecast carousel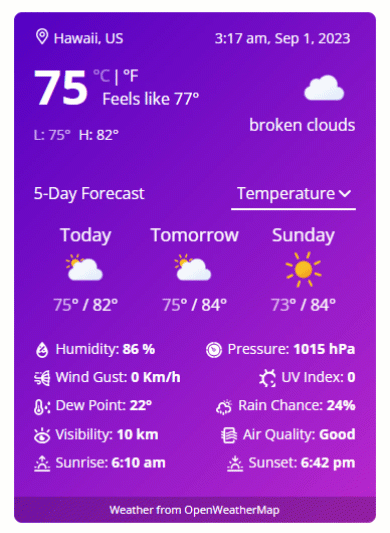 The latest version of Location Weather allows you to display weather forecast information in a space-saving carousel. Moreover, it interacts with your visitors well and makes your website more vibrant. Furthermore, Location Weather is now offering you the full-featured carousel with the features:
Autoplay
Autoplay delay time
Carousel speed
Stop on hover
Infinite loop
Columns
Navigation icon
Custom navigation color
Weather additional data carousel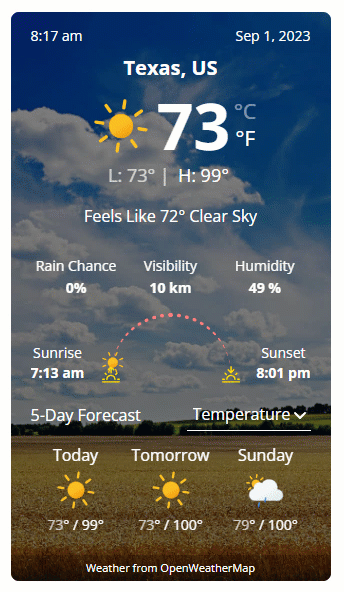 Likewise, you can now display additional weather data in a carousel equipped with the same features as the weather forecast carousel.
However, the carousels are template-based for design consistency.
Typography options for the weather section title
You can choose Google fonts and set text alignment, letter case, font size, line height, letter spacing, font color, margin-top, and margin-bottom for your weather section title.
New Weather information
The latest version comes with much new weather information. So, you can now enhance your weather update and make it more informative.
Rain chance
Needless to say, rain is a very common element of weather. It largely impacts many businesses, agriculture, sports, and more. So, now you can display rain probability on your weather live to help your visitors plan apropos.
Dew point
The dew point is the atmospheric temperature (varying according to pressure and humidity) level below which water vapors in the air begin to condense into visible water droplets, dew, and fog.
For example, if the air temperature is 21.1 degrees Celsius and the dew point is 15.6 degrees Celsius, the air is 10% saturated with water vapor. If the air is cooled to 15.6 degrees Celsius, the air vapors will form dews.
A higher dew point denotes that the air is more humid. It means more water vapor is in the air, making it feel muggy and uncomfortable outside. A lower dew point denotes that the air is drier. This means there is less water vapor in the air, making it feel cooler and more comfortable outside.
Moreover, it helps you make driving decisions timely.
Now, you can easily display the dew point on your weather live with the best weather plugin, Location Weather.
Location-based precipitation units
Precipitation refers to any form of liquid or solid water that falls from the atmosphere to the ground. It includes rain, drizzle, sleet, snow, ice pellets, graupel and hail.
However, now you can display the rain precipitation in location-based most common units.
Weather forecast title
You can edit the weather forecast title on your way, such as 7-day forecast, Weather forecast, and so on.
The weather attribute to OpenWeatherMap
The attribute shows that weather data comes from a reliable source, OpenWeatherMap. It also means the authenticity of the weather information. Now, you can add the attribute at the bottom of your weather live and forecast with a single click.
Improved
We prioritize user experience in everything we do to make our WordPress and WooCommerce plugins more beginner-friendly. In that sequence, we improved many things to make Location Weather easier for you.
Date and time formats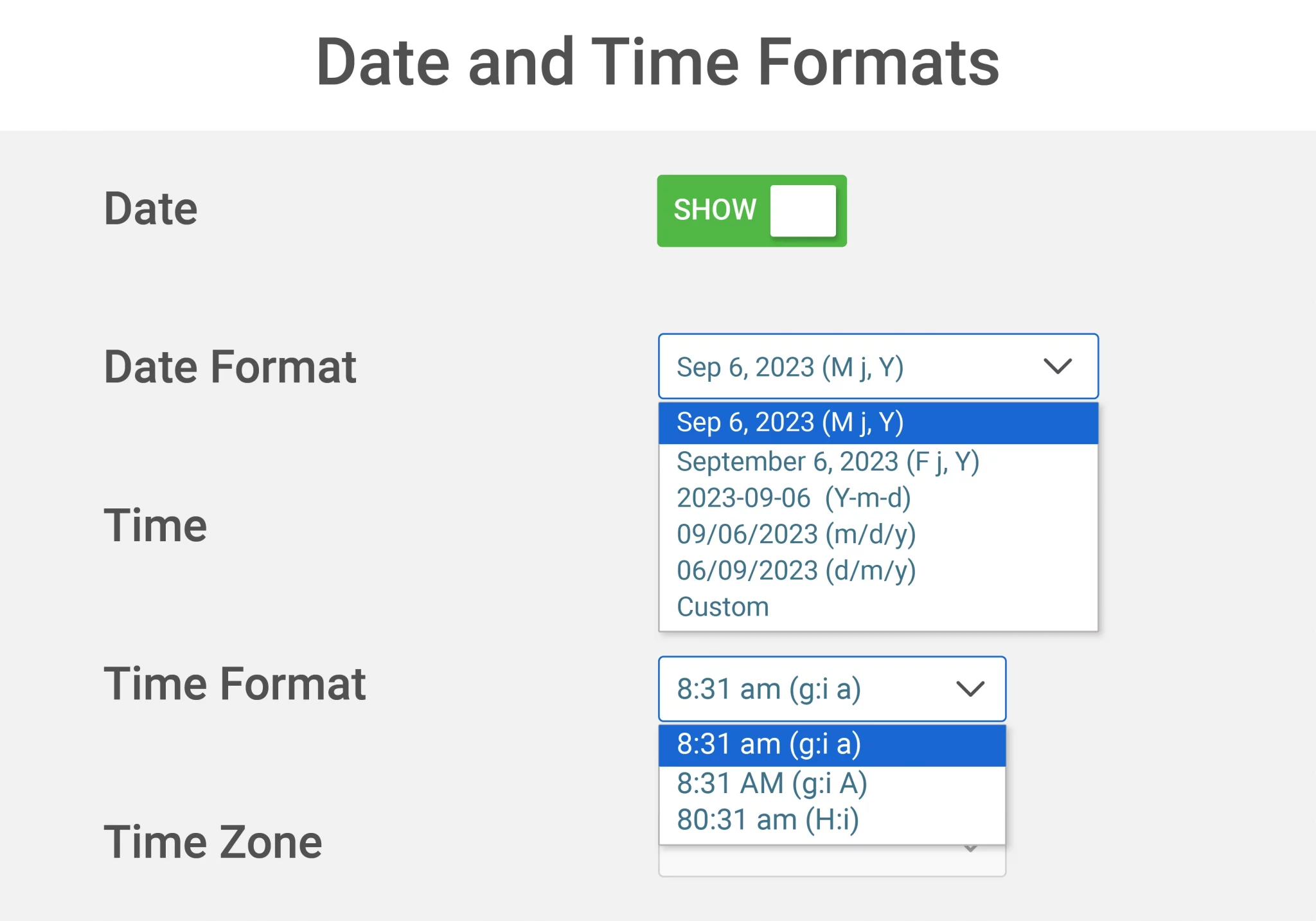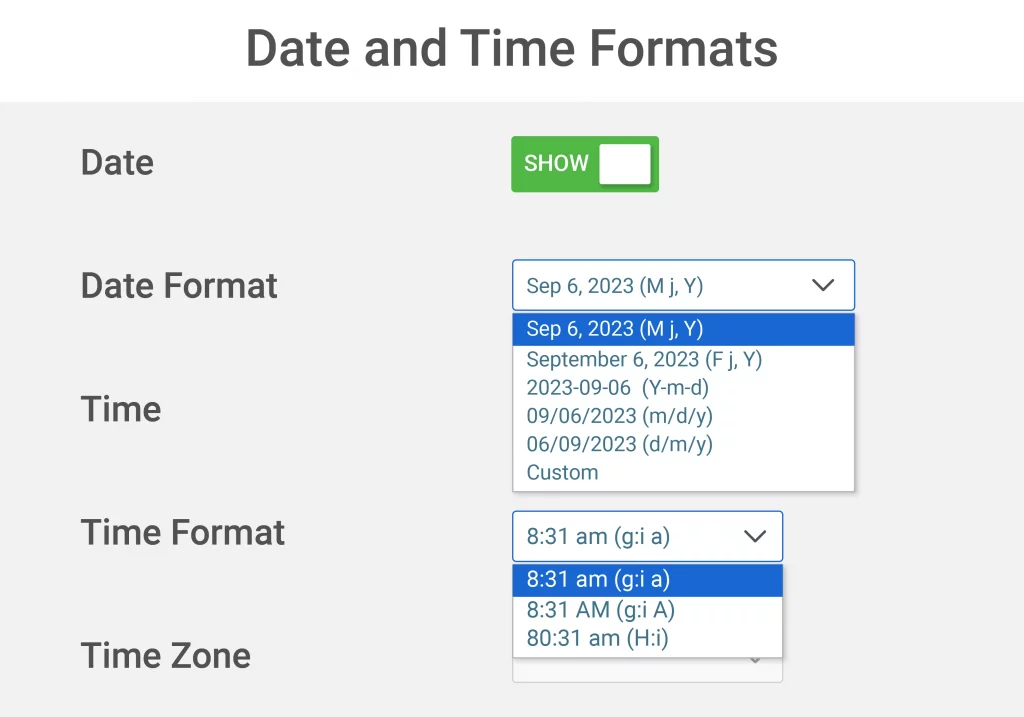 Before this update, you had to go to your WordPress settings to set a time and date format, which could have been more convenient. Now, you can choose a date and time format from a dropdown in the latest version of Location Weather.
Weather static icons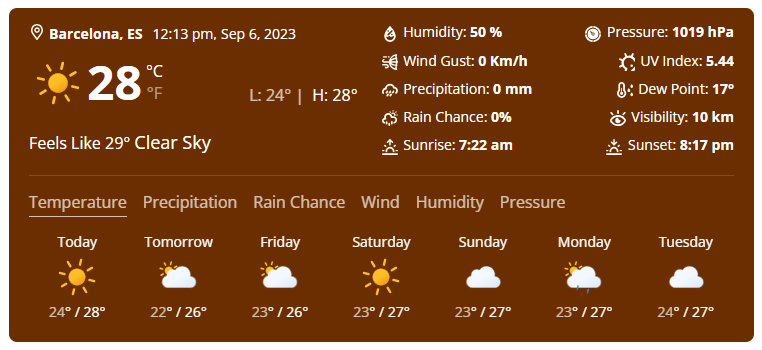 Weather static icons are now more aesthetic to represent weather information better. Plus, they make the weather live and forecast more beautiful.
Language(.pot) file
We updated the language (.pot) file to let you translate the plugin text more seamlessly.
UX writing and tooltips
Location Weather 2.3.0 comes with more precise and more explicit text for interfaces, including descriptive additional guidance on hover to help you understand the features better.
Bug fixed
Before releasing a version, we try our best to make it bug-free. We found and fixed a bug before this update, as we always do to give you a seamless experience.
Plugin style issue in RTL Sites
We found a plugin style issue in RTL sites. We have fixed it in this update. So, you can now seamlessly use this plugin to create weather lives and forecasts on your RTL websites without any issues.
Lastly, after this big update, Location weather is more powerful and easier-to-use. So, let's make sure you are using the latest virsion Location Weather 2.3.0
However, if you are the first time here and looking for the best weather plugin, please try it.
Making our plugin more user-friendly is above everything.
So, we will keep updating your best weather plugin to develop better user experiences and a wider range of features to keep you ahead.
We highly appreciate your feedback and love for our plugins. We hope you will continue giving feedback and help us to make Location Weather better for you.