Happy customers are your best marketers. Their reviews are the best marketing content because people trust real consumers' reviews more than your persuading copyrights. Now, the question is how to collect reviews. How to ask for a review?
Customers are hardly willing to leave reviews. They don't reply when we ask for reviews.
In this blog, I'll answer all these questions with the best tips so you can get replies and reviews from your customers. Plus, I'll provide you with the best review channels and email templates.
So, let's get in.
How to ask for a review on social media
Social media increasingly mediate our lives. According to a 2023 study by the Pew Research Center, 76% of Americans are now active social media users. Another study, published in the journal Nature Human Behaviour in 2023, found that people use social media for an average of 2.5 hours per day. Such a considerable engagement made social media business media also.
78% of businesses get customers through social media. (HubSpot, 2023)
64% of consumers use social media to research products and services. (Sprout Social, 2023)
53% of consumers are more likely to purchase from a brand they follow on social media. (Sprout Social, 2023)
So, grow your business presence on social media like Reddit, X, Facebook, etc.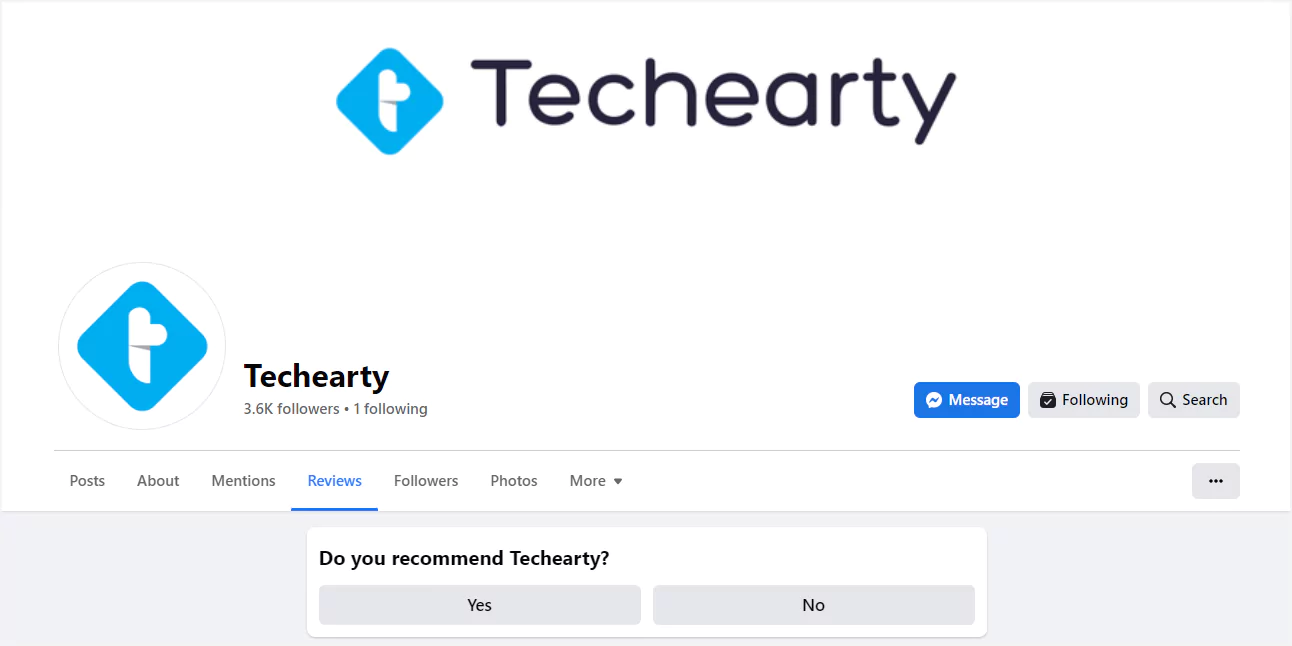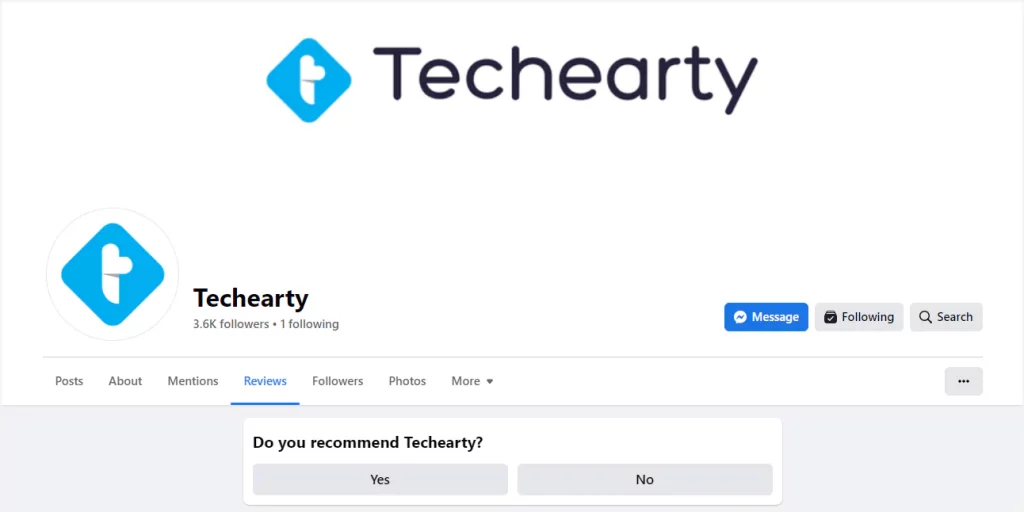 You can ask for a review on social media in several ways.
Turn on the Review tab on your Facebook page
Message your happy clients personally
Publish posts asking for reviews
Sometimes, you may find positive comments about your business on other posts. These comments are powerful social proof for your business. You can use them as reviews upon obtaining permission from the commenters.
Besides social media, there are many platforms where you can get reviews for your business. Here are a few examples:
Google Business Profile also allows customers to leave reviews. Reviews on Google business profiles significantly impact the ranking of your business site on search result pages.
Trustpilot is a global review platform used by businesses of all sizes.
Yelp is a popular platform for reviews of local businesses. It is popular in the United States especially.
Clutch is a business directory where you can get reviews for your business.
TripAdvisor is a review platform for travel-related businesses, such as hotels, restaurants, and attractions.
Angi is a platform for reviews of home service professionals, such as plumbers, electricians, and contractors.
How to collect reviews through your website
You can create your own review platform for your clients and customers to leave reviews about products and services seamlessly.
Add a new page with a review form on your website. Make sure the process is as simple as possible to leave a review.
If you use WordPress, you can choose a plugin like Real Testimonials to do it in minutes.
Keep the following things in mind while designing a review form.
Make only the necessary fields required, such as full name, email, and review
Display some existing reviews on that page so the people who come to leave reviews get an idea of what and how to write.
Design the form with enough white space and clear UX writing.
Share the page link wherever it fits.
On the other hand, you can set a like and a dislike button and link the like button to your Google My Business account to get reviews there. Allowing unsatisfied people to say why they don't like your products and services is always a good practice and crucial to lessen the inferiorities and improve your services and products for your business growth.
How to get reviews on WooCommerce
Getting reviews on WooCommerce is simple. Enable product reviews in your WooCommerce settings, and make sure it's easy to leave a review for your product.
How to ask for reviews in person
Asking for a review in person might feel daunting, but it is one of the most effective ways to collect reviews. When the chance arises, don't hesitate to grab it!
How to get the chances
Attend the business meetups
Visit nearby clients' offices
Attend social programs
Extend your social network
Enhance your personal branding
However, you can get the chance even in an elevator, footpath, coffee shop, or anywhere.
Take the chance when your clients admire
When your services and products are good, the common scenario would be that some customers approach you with great admiration. This is the perfect time to take the chance, appreciate the admiration, and request feedback. For instance:
Happy customer: It was really awesome…..(admiring)
You: Happy to hear you loved our (your product or service). We appreciate your good words. Thank you so much for your feedback.
Customer: For sure, we were pleased with the quality!
You: Thanks a lot! You know, you are one of our most prominent clients. If you could write what you have just said, it would be really helpful for the people looking for(your service name) to feel more confident in choosing us.
Customer: Sure!
You: Thanks! I'll send you the link where you can leave the review for us.
Don't wait for the chance, create it
You don't need to wait for customers to start a conversation. Go forward, say hi, greet them warmly, initiate a friendly talk, and create a chance to ask about (your service or product). You can start the main part with the following questions:
How was our (your product or service)?
Was (your product or service) like you expected?
I hope you had a good experience with our (products or services). Anything we could improve or that you liked?
As you know about your products or services better, you might know a better and more personalized approach to do it; just apply.
If he or she sounds happy enough, politely ask for a testimonial.
How to request for a review over the phone
Customer support officials can ask for a review after a customer is happy with the support. Besides, business owners or C-level officials can personally call the most prominent clients to get their feedback.
Remember to message your customers the URL of the review platform, though you mentioned it while speaking.
How to ask for a review via email
There are over 4.37 billion email users worldwide in 2023, and this is expected to grow to 4.6 billion by 2025. Over 333 billion emails are now sent and received each day. It's a great channel for communicating with your customers.
So, email is one of the best ways to ask for a testimonial of your products and services.
In this era of artificial intelligence like Bard, Chat GPT, and Smart Compose, writing emails and replies is a piece of cake. Despite this, it doesn't always perform well. Besides, without human retouching, it can be awkward sometimes. Here are some templates to help you write emails to ask for feedback faster.
Email template 1
Subject: Are you happy with our (your service or product name)?
Hi,
Thank you for purchasing (your product or service) recently. How was your experience? Do you have any suggestions for us to make it better?
If it was nearly how you expected, would you please share your experience on (link to platform) in a short review? Your good reviews inspire us to make (your product or service) better for our customers or clients and help our business grow. It will require a few minutes.
We highly appreciate your time. Thanks very much in advance for your valuable review.
Best regards,
Email template 2
Hi,
It was a great experience to collaborate with you on (project name). We appreciate your cooperation.
We hope we have made (project name) almost how it should have been. Would you please take a few minutes to share your experience on (link to review platform)?
Positive reviews from prominent personalities like you make people feel more confident in choosing us and help us grow our business.
Thank you in advance for helping us out.
Kind regards,
Email template 3
Hi,
Thanks for sharing your good experience with (your service or product name) in the last email. We appreciate your good words for us.
Such good words from awesome customers like you help others feel confident about choosing (your service or product name). Could you take a few minutes to go to (link to review platform) and share your good experiences?
We are deeply appreciative of your time. Thank you in advance for helping us out!
Kind regards,
What to do after collecting reviews?
The most important task after collecting reviews is to showcase them aesthetically on your own platform – your website. You must save these valuable reviews on your place. Besides that, a business website or landing page is incomplete without a review section.
If your website is powered by the world's best CMS, WordPress, it's so simple to showcase your reviews using Real Testimonials. It allows you to display your reviews in various layouts like grid, slider, carousel, etc.

I love this plugin for its wide range of customization options and ease of use.
Take away
Brand loyalty is essential for business success, and positive feedback is vital for building brand loyalty.
As you have just read above, it's easy to ask for feedback and collect it now.
So, gather feedback to drive your business up.
This is not the end. Now, it's your turn. Share how you collect reviews for your business. Do you have any questions? Let's discuss more in the comment box.
I hope this blog helps you learn something new about how to ask for a review. So, it's my time to ask you for a review of my blog in the comment box below. Plus, don't forget to share it with your friends and followers on social media.