In this generation of technology, whenever people think of purchasing any product, they often prefer to check out the testimonials first. The consumer needs to assure themselves about the products before spending their valuable penny on them. This is where the testimonial plugins come in handy on your WordPress.
So testimonials are basically constructed to show the extract, reviews or feedbacks in various ways. Mostly on all sorts of links or websites. The testimonial plugin can help you to make such wonderful and exclusive testimonials platforms on your website. Which makes it easily customizable and very active layouts with the help of the Shortcode Generator setting panel.
Here are a few basic methods to make your testimonials much more effective:
By using the details of real people.
Using more videos and images as much as possible.
By placing the testimonials in various sizes and positions.
So today, I will be highlighting some of the essentially free and premium testimonial plugins for WordPress.
Are you having trouble choosing the right testimonial showcase plugin for your WordPress? Then you would probably enjoy this post. And once you are done with it, I am sure you will be able to easily decide on the testimonial plugins that would best suit your WordPress site.

First one on my list is 'Testimonial – Best Testimonials Showcase Plugin' developed by ShapedPlugin. This free testimonial plugin helps you to grow a strong relationship between your brand and the customers. As it helps build up more trust within your clients about your product or services. It is very much essential for the consumers to stay updated. More with fresh and updated testimonials. And this plugin does just that.
In a number of ways, this testimonial plugins more essentially helps you to get reviews and quotes on the page or widget that you want. The shortcode generator with the simplest of settings panel in this plugin helps you to create some amazing and exclusive testimonials with the most responsive of layouts.
It has an easy to customize and styling feature that is another thing that attracts most users in using it. And as the plugin plays an important part in grabbing the attention of your potential customers, therefore it comes with a pro version with some very advanced features too. With the pro version, you can showcase the fresh testimonials repeatedly. And you can do all this on your WordPress site more effectively than ever.
Free Version Key Features:
Lightweight and minimalist.
100% mobile friendly & responsive.
Easy Shortcode Generator.
Clean and elegant design.
Unlimited testimonials adding option.
Autoplay on/off.
Stop on hover slider.
Unlimited color options for most of the elements.
Easily customizable.
WPML Ready.
Compatible with any theme.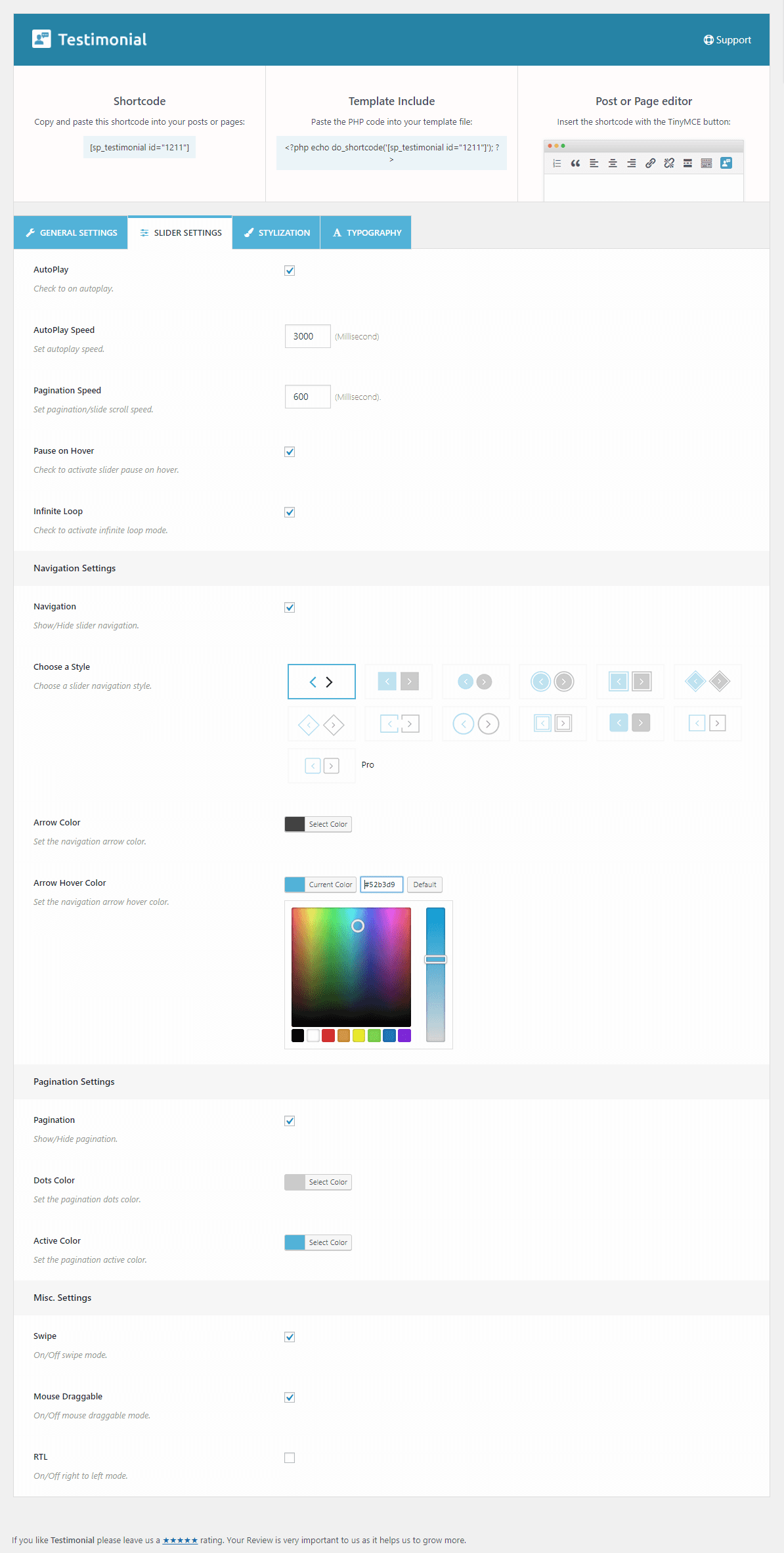 Pro Version Key Features:
10+ fully customizable and professionally designed themes.
Slider, Grid, Masonry, List, & Filter Layouts.
Advanced Shortcode Generator.
Testimonials showcase from specific categories.
Video Testimonials.
Display reviews of your products or services.
Display specific testimonials.
Front-end Submission Form.
840+ Google Fonts.
Drag & Drop Testimonials Re-Ordering!
Read More & Characters Limit.
Rich Snippets Compatible and much more.
Testimonial basics

Adding a testimonial to your website might seem a very complicated term. But trust me it's just a myth!
Testimonial Basics is the ultimate solution to that complication. It is a very simple plugin that can easily help to add testimonials without facing any sort of hazard. You do not need to be a computer genius for that. It has the facilities of customizing options of 9 separate fonts and is available in different languages (Dutch, German, French & Spanish). That makes everything much simpler to use.
Furthermore, when you add input forms as widgets or shortcodes (any of them), you will be able to receive testimonials straight on your website from your clients/consumers. This is a very time efficient, and reliable thing to use.
Key Features of Testimonial Basics:
Author, Email, Testimonials are required input fields.
Display testimonials in widget or content zones.
Testimonial title, location, website are optional inputs.
Two supplementary customizable input fields.
Customizable text color & background color.
Restore & Backup of testimonials.
6 layouts for widget & 4 for content display.
Include gravatars.
You might also read these following articles
Strong Testimonials

For the learners, Strong Testimonials is not just a handy choice but is also a very innovative function. That already holds a positive feedback from the around 6000+ consumers.
It gives the best well-organized customizable form for the collection of testimonials from customers. The display is mostly organized by the views and opinions which enable the options to be designed. Testimonial slider, masonry layout, grid layout, single column layout are the names of the few multiple display options found in it.
Several fields configure anti-spam options and notification emails can be included by your choice. The consumers can also add their feedbacks and testimonials on the social media. And then the plugin will be added to social networking sites (Twitter, Instagram, Youtube, Facebook).
Testimonials are mainly added to the WordPress administration area (a standard write post screen). The testimonials can be presented as an automatic rotating slider or a full page inventory. That is done with the help of a shortcode.
Key Features of Strong Testimonials:
Simple shortcodes.
A front-end form.
Custom fields.
Slider containing various navigation choices.
Masonry & Grids.
Featured Images & Gravatars.
User-friendly.
Implants (Facebook, YouTube, Twitter, Instagram.)
Extracts and "Read more" links.
Testimonials Widget

Testimonial Widget is one of the most flexible, widespread and well-known WordPress plugins. In simple words, with this plugin you are not only bound with testimonials, it can also be used to randomly slide or pick selected quotes, portfolios, text with images, reviews on your WordPress site.
And the best part is, you are permitted to post testimonials at any corner of your website using shortcodes. And also by theme functions, tag selections and categorized widgets containing multiple display options- random or certain order.
The widget also contains a sidebar, where you can easily check on the other testimonials. It also includes a premium version which has the support from an originator and many various features.
Key Features of Testimonial Widget:
Widget & Shortcode friendly.
Slide images.
Random display.
Slide videos.
Carousel, fade and slide transitions.
Slide context.
Slide mixed content.
Filter slideshow content (WordPress categories, tags, post ID)
Testimonial Rotator
This is the most simple, yet the most upgraded testimonials plugin. You will need this rotator mainly to categorize and tag the testimonials with the help of a widget or a shortcode in the easiest ways.
For having a customized overlook of the testimonials, personal custom templates can be designed with the help of testimonial themes. Few of the rotators can be modified by the previous and next buttons, the author's information, and also by the star ratings.
Testimonial rotator has already got a response from 20,000 users. And that made it quite a famous testimonial plugins all over the world.
Key Features Of Testimonial Rotator:
Addition of testimonials to multiple rotators.
Previous /Next Buttons.
Author information space.
Individual testimonial template.
Star ratings.
Review support.
Capacity to make custom templates.
Single Testimonial template.
Converting all rotator settings in the admin.
Easy Testimonials

The next plugin that I am going to talk about is Easy testimonials. First of all this plugin is packed with a lot of features. It has gained the publicity by 80,000+ downloads.
You might have questions going through your brain, why would you need this plugin? I will tell you why. This plugin allows displaying your testimonials both randomly each at a time and also as a list. You can enter the testimonials from your individual WordPress area manually.
Easy testimonials contain several options by which you can output a random testimonial or slideshow display on your website. It also assimilates SimpleCaptcha and ReCaptcha to avoid the addition of spam testimonials. Your own shortcodes can be generated by using the settings menu.
Upgrading to the personal license for a pro version of this plugin might cost $59. That will let you include a testimonial information form on the front of your website. This makes it much convenient for the users.
Key Features of Easy testimonials:
Deeply customizable.
Easy to use.
Images and ratings can be added.
Supports the quotations for your testimonials.
Vastly compatible.
Displays random testimonials in your post, sidebars, and displays.
Testimonial Pro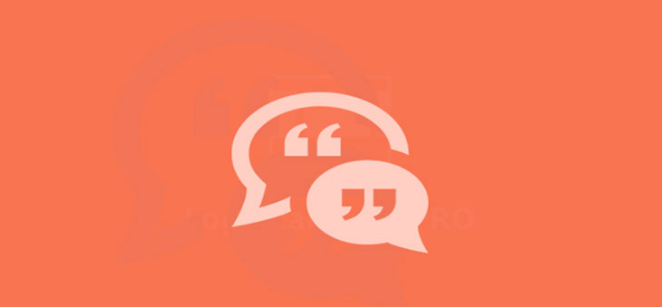 Now, this is a very powerful yet a very quick to respond Testimonial plugin in the WordPress. And this comes with various amazing and cool features which let you show and manage limitless testimonials, quotes or reviews. That too in almost 60 unique and different styles the same as the Slider, Grid, Masonry, Carousel list, and filter.
The plugin is very modern and updated along with endless possibilities and free updates for life. The general features of this plugin are very reliant.
Key Features of Testimonial Pro:
Totally mobile responsive.
Various theme support.
Simple shortcode method.
Lightweight & simple
With all the WordPress theme access.
Developer friendly.
Easily customizable.
Supports SEO.
All browser compatible.
Testimonial Slider

The last but not the least I am going to tell you about is the Testimonial Slider. That mainly comes with a slider along with a plain list layout.
But why do we need this plugin? Well, for allowing you to add testimonials anywhere with the help of the sidebar widget or the shortcode with the name of the author, content, and image. This testimonial slider is gadget/mobile friendly. There won't be any loss of data when you change your themes.
It has a simple setting to organize the display mode. The management of the speed of the slider mode and the display of the Next & Previous buttons are much easier than you can imagine.
Note: Genesis Framework is the only access of this plugin.
Key Features Of Testimonial Slider:
Plugin settings page.
Controls are visible.
Slide or Fade effects.
Settings of different Speed.
Change columns settings.
Pause on hover option.
Adding the company name option.
Set loops easily.
Placing the image.
Option to add ratings
Final Thoughts
You cannot deny the fact that, a website can only call itself a successful one once you actually gain the trust of your customers. And all these awesome testimonial plugins that I have mentioned today is undeniably the best ones in the WordPress market. As it helps you gain the faith of your consumers easily.
It is already proven from research that putting the testimonials on display of all your previous satisfied clients on your site help gain more trust in the mind of your current site visitors. And following the steps of the effective tips of testimonials, you can encourage them to take decisions much better.
In most common scenarios, you get to have an awesome range of options for using the testimonial plugin in your WordPress. Not just for having to get the opportunity to display and the testimonials, but also to get them together in your very own collection saving you from wasting your valuable time and energy.
As we already know currently there are a number of useful testimonial plugins available in the market. And it was not possible from my side to discuss all of them at once. But the ones I have mentioned here are the most popular and widely used in WordPress sites all over the world.
It's true that nowadays you are able to add testimonials to your website manually. But if you ask me, we recommend doing so only when you have sufficient coding skills to back up your basic testimonial building knowledge. Also if you are only keen on putting up some very basic and simple testimonials on your website. Especially when you do not plan to update them soon or on regular basis.
Choose The Right Testimonial Plugins & Share Your Views
If you actually decide to go for one of the testimonial plugins from the list above, then I am quite confident that you will be able to find the perfect match of testimonial plugins for your WordPress site to manage your site's testimonials from here. So hopefully you will be able to choose the best-suited one for your WordPress site.

So start yourself by taking the statements of your satisfied clients and start adding those quotes to your website using one of the above testimonial plugins that suit your site's requirements the best.

Moreover, do not forget to share your views about these front-line testimonial plugins for WordPress. Also, if you are already using any of the one mentioned above then share your experience of using any other alternatives in the comments section below that I didn't list here.

Published on