Do you want to create a news carousel on your WordPress site?
A news carousel, also known as a news slider, is an attention-getting way to display the latest or specific news. It can bring more traffic to your news site and channel. It's simple to create a news slider in WordPress.
3 simple steps to create a news carousel in WordPress
Follow these three easy steps properly to create an attention-grabbing news carousel in minutes.
Step 1: Install and activate Smart Post Show
This WordPress plugin will help you create stunning news carousels and sliders with no code. It's a powerful but easy-to-use plugin.
To install this plugin, first, click here. After that, go to your WordPress dashboard.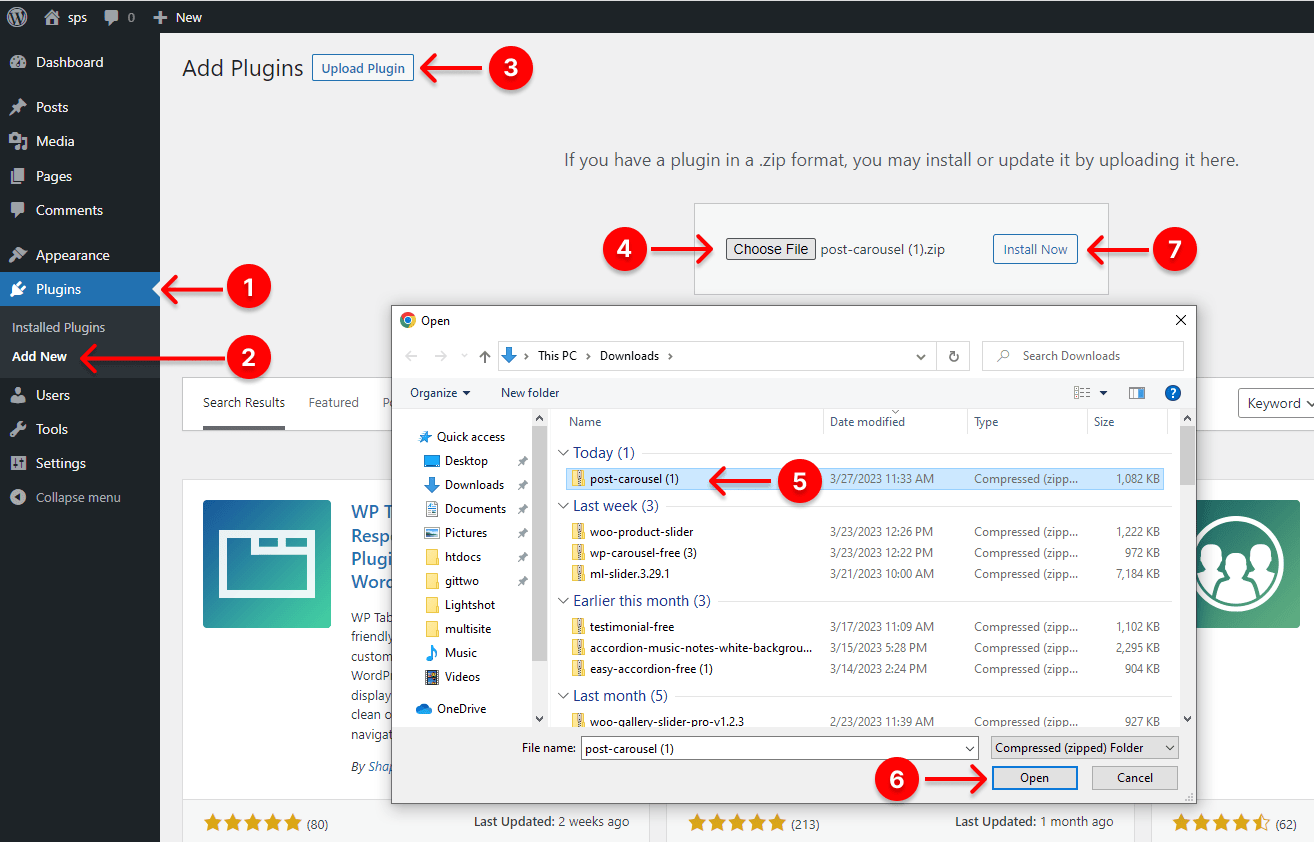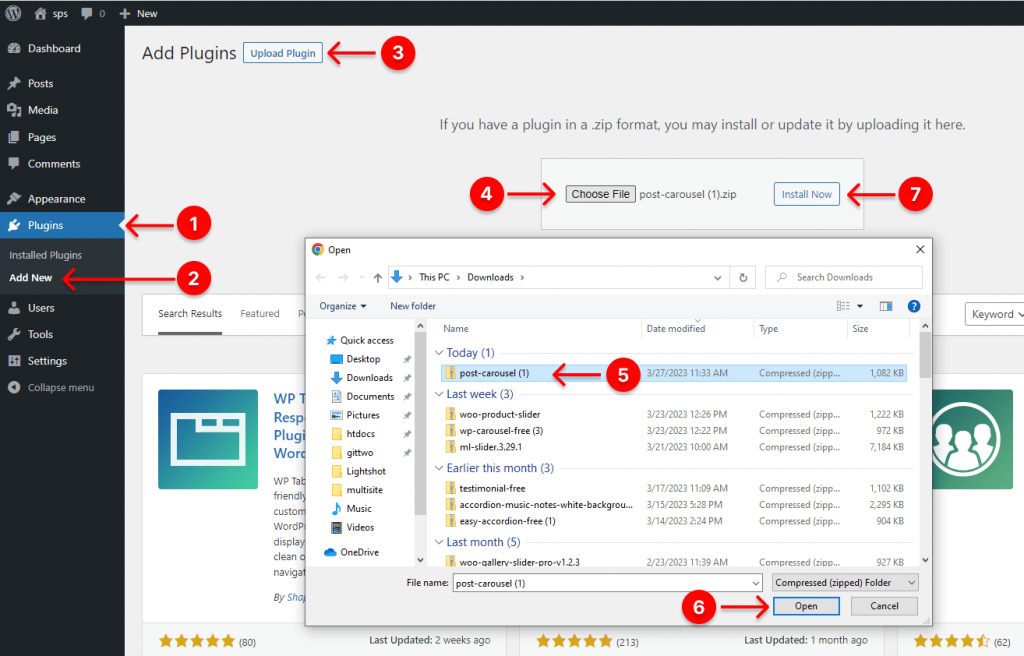 First, click Plugins on your WordPress admin sidebar.
Click Add New under the Plugins.
Click Upload Plugin next to the Add Plugins at the top of the dashboard.
Click Choose File. It will display your downloads.
Select the zip file post-carousel from the downloads. Unfortunately, if you don't see it in the list, please click here. Now it should be there.
Click Open.
Click Install Now. It will show you the following interface.

8. Finally, click Activate Plugin button to have the plugin and start creating your news slideshow.
Step 2: Design your carousel
After you successfully install and activate Smart Post Show, it must be on your WordPress admin sidebar.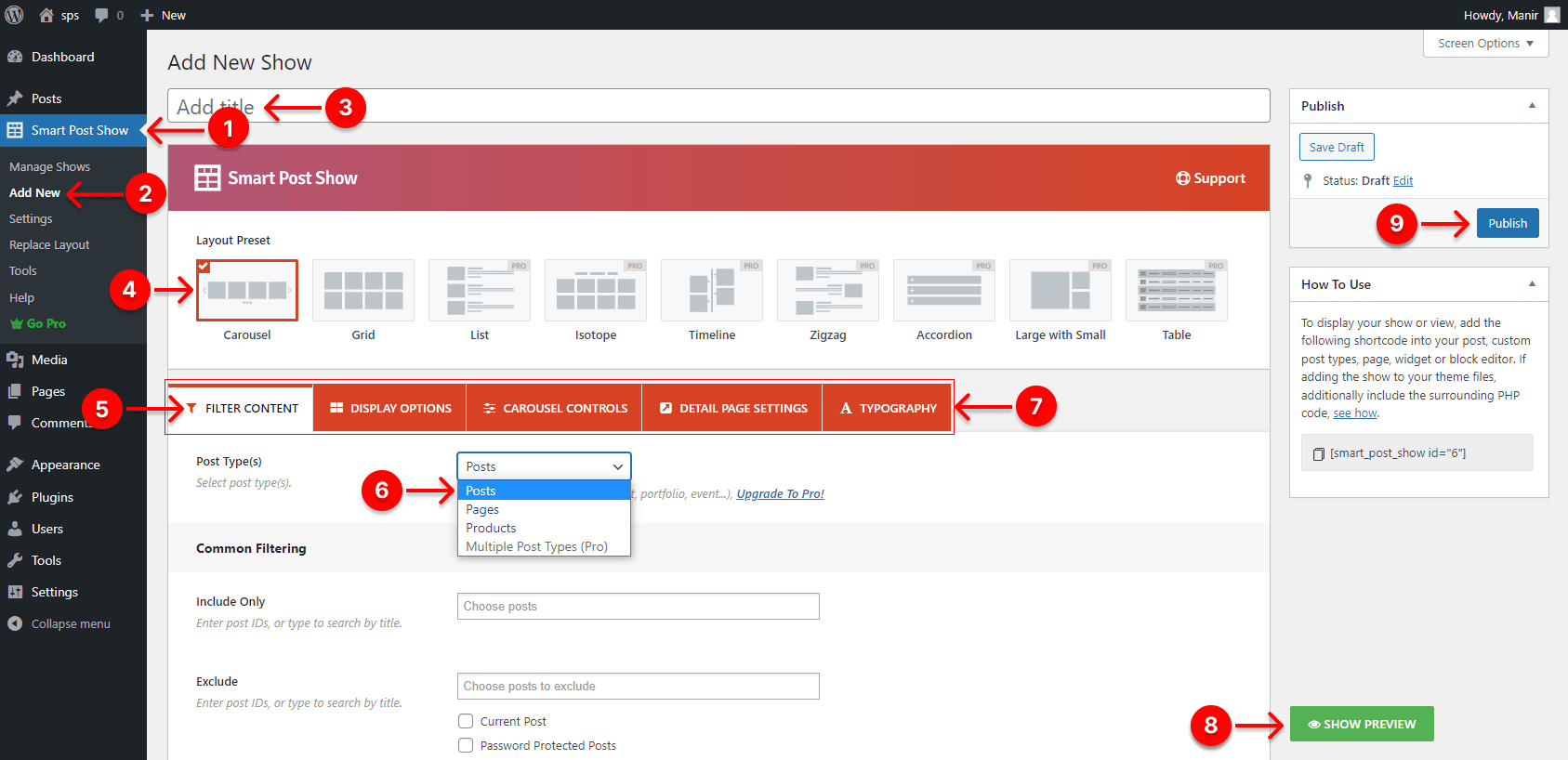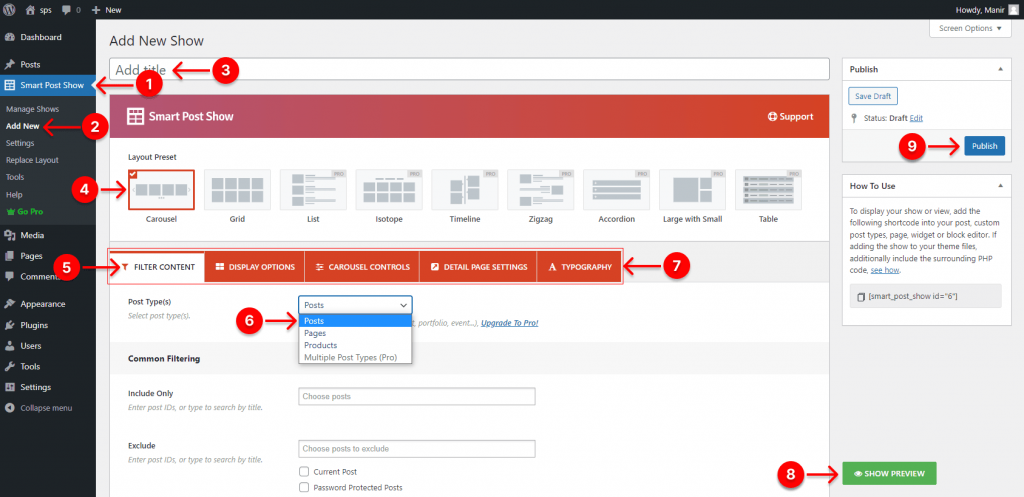 First, click Smart Post Show.
Click Add New.
Give your news showcase a title.
Select the Carousel layout.
Select the FILTER CONTENT.
Pick the Posts to slide your latest news posts you already published.
Design your carousel exactly how you want with the robust features under these five tabs. Explore them and try them out as per your needs.
You can see the preview by clicking the SHOW PREVIEW button at the bottom right corner.
After designing your WordPress news slider, hit the Publish / Update button at the top right corner. 
You can read the documentation or watch the following tutorial to learn more.
Step 3: Publish your news carousel
First, go to the place of your WordPress site you want to publish the news slider.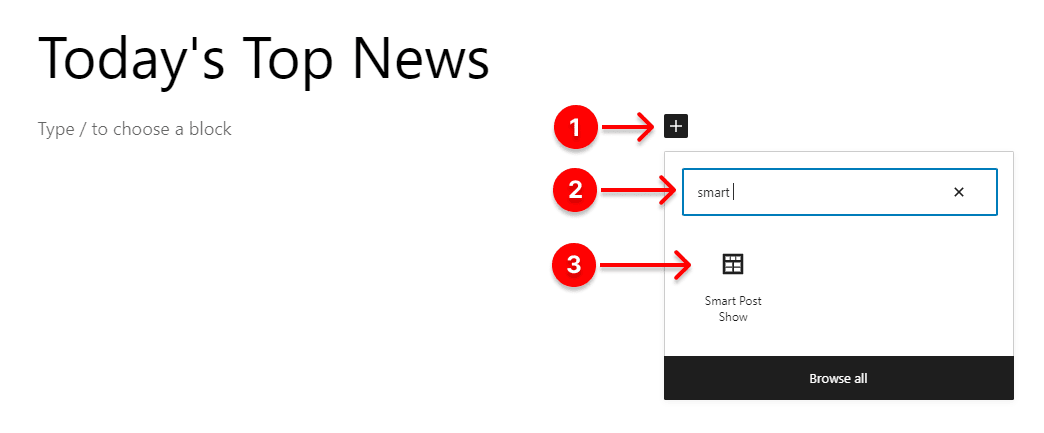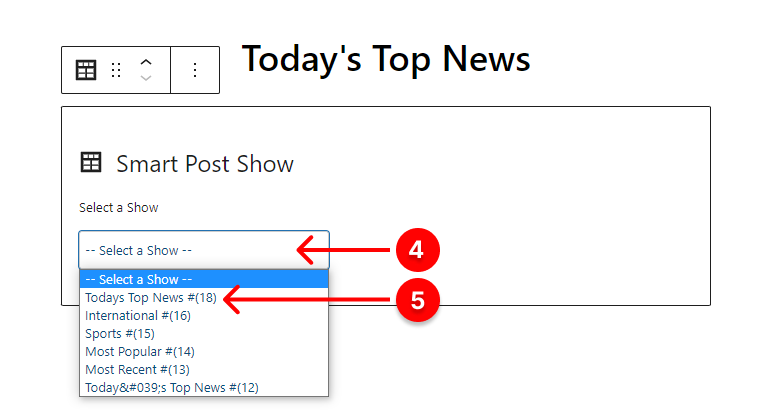 First, click the + plus icon.
Next, type Smart Post Show in the search field.
Click Smart Post Show.
Click the dropdown.
Select the carousel you want to publish.
Awesome! Your news showcase is almost live.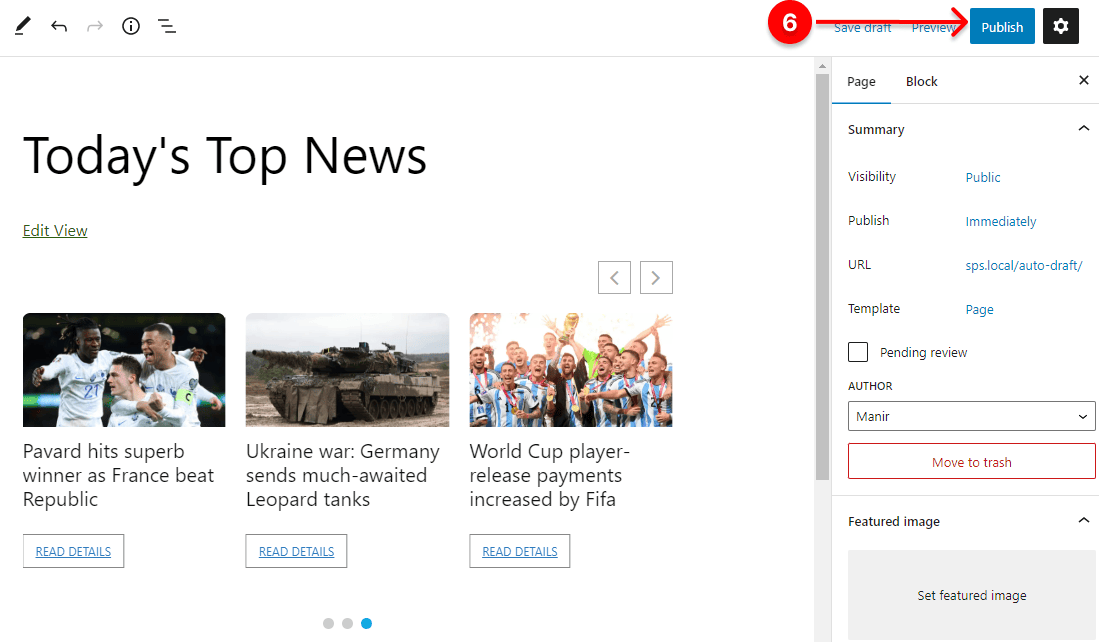 6. If everything looks perfect, finally, hit the Publish / Update button at the top right corner.
Congratulations! you have successfully done it.
Here is how a basic news carousel looks like.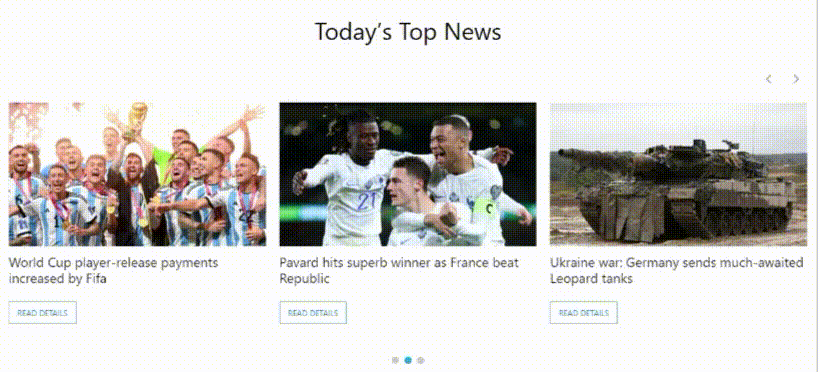 If appropriately designed, a news carousel can increase engagement to a level you didn't imagine before.
So, let's create your news carousel now.
You can read How to Create a Responsive Post Carousel in WordPress.
Please feel free to leave your questions below if you need further help. We'd love to read and reply.