Our team page is a necessary element of any business website. As a result, It helps your business in many ways. It can boost your business in terms of customer accusation and revenue makes your business looks legit. It helps customers to understand your business precisely. Moreover, it also helps to convince customers to buy services. Therefore, it has a great impact on every business.
To create our team in WordPress, you can use plugins. However, it is not an easy task.
That said, I came up with the most effective way for adding a team to WordPress. So, without further delay, let's dive into it.
How to Add Our Team Page in WordPress Easily
WordPress doesn't have options to add to member pages. If you want to add a team member to your WordPress site, you must use a dedicated plugin.
There are a lot of team members' plugins out there. However, most of them are not user-friendly and don't offer enough features.
Keep that in mind; I will use a plugin called WP team. It is a powerful plugin for building member pages. So, without further delay, let's add a member in WordPress using the WP team.
Necessary Steps to Add Our Team Page
Add Members.
Generate Team.
Team Members Appearance Customization.
Step one: Add members
First of all, install and activate the WP team plugin.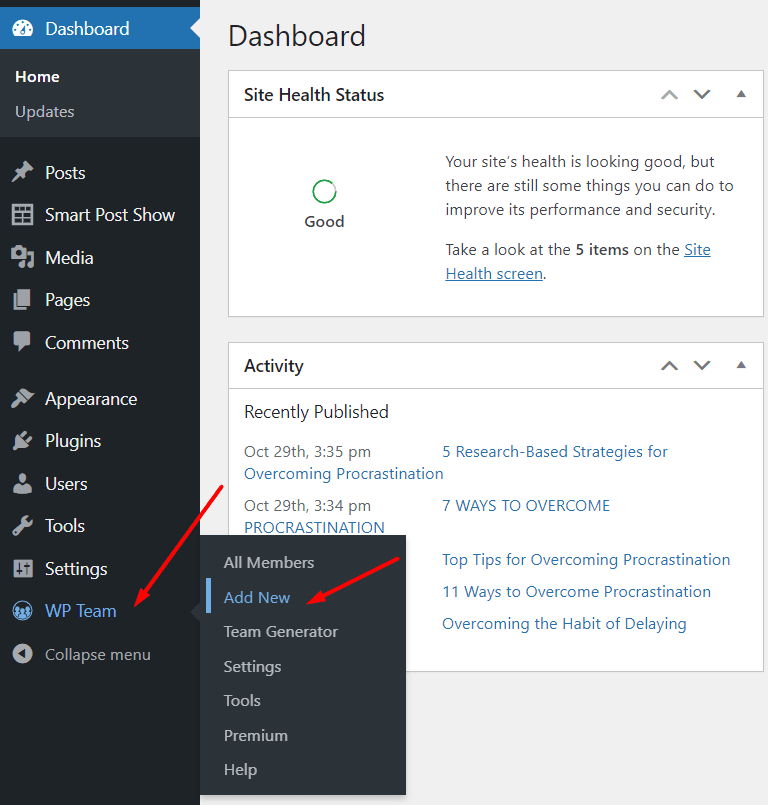 At first, we will add team members. To add team members, get back to the WordPress dashboard, navigate the WP team, and click on Add New. After that, in the Name box, type the team member's name.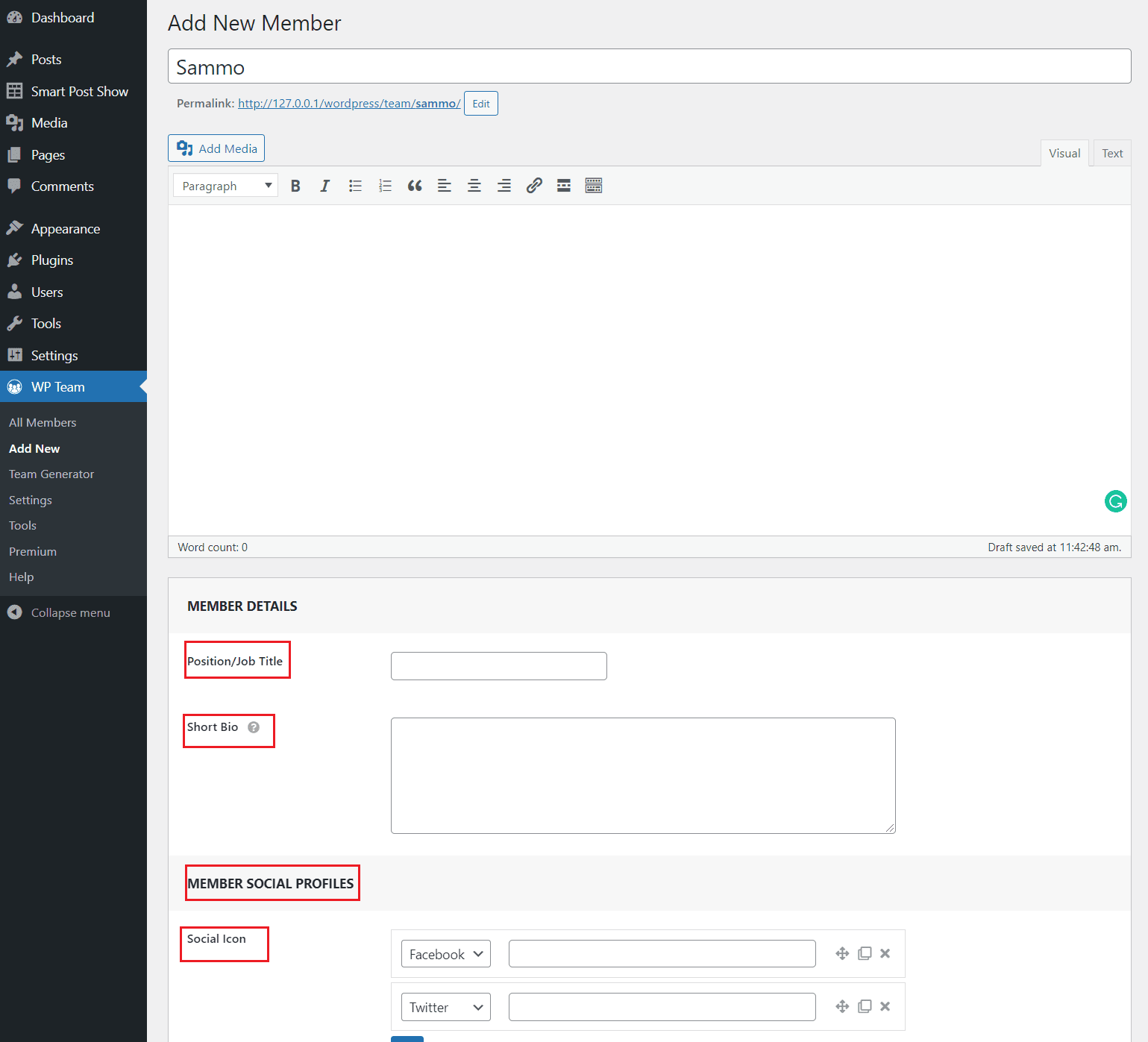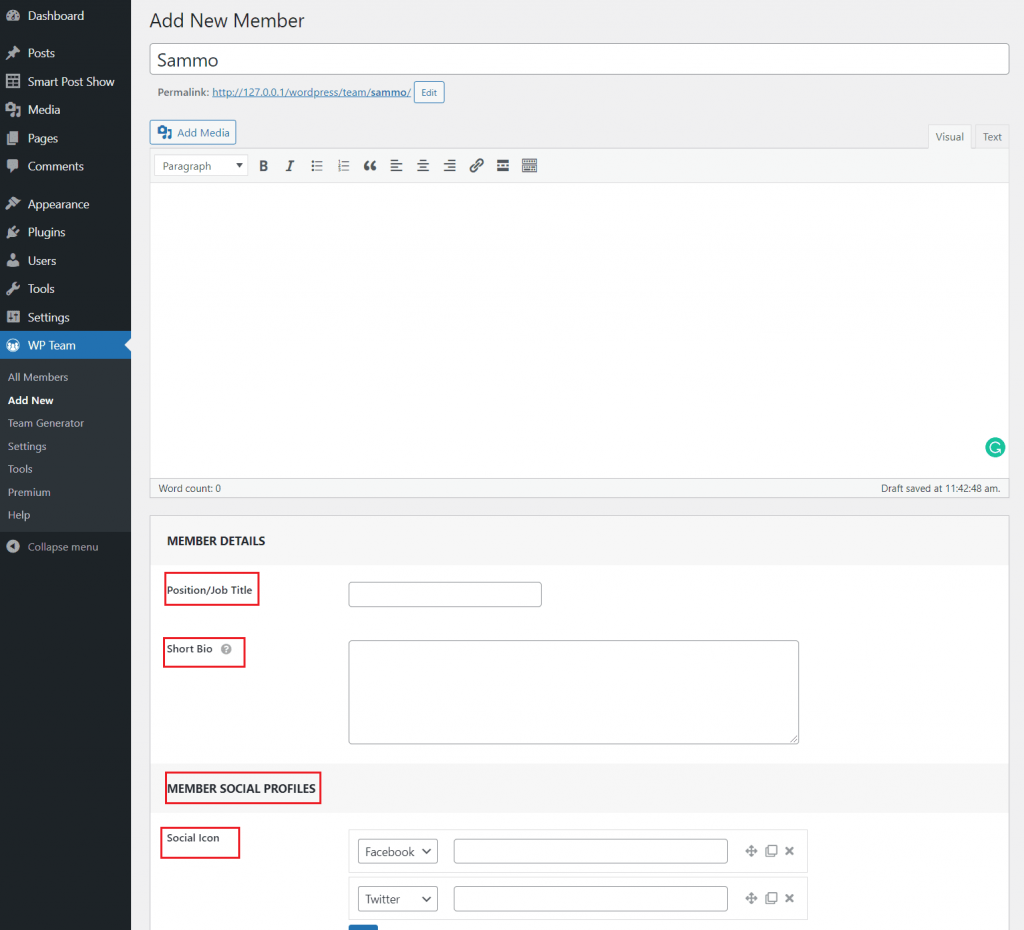 In the text editor, type detailed information about the team member. It is dedicated to the team member. You can add anything here. So, add all the important information here.
Move to the Member details and type position or job title in the title box.
Then type a short bio. It allows only 100 characters. So, add a catchy short bio.
Certainly, Add social profiles from the Member social profiles option. You can add Facebook, Twitter, Linkedin, Instagram, Pinterest, and more social media profiles.
Navigate Member image from the right side of the text editor and upload member's profile image. Then click on publish. As a result, You have successfully added a member; you can repeat the process for adding more members.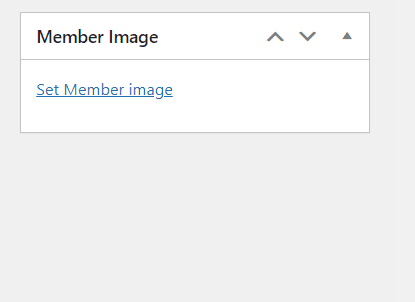 This time we will generate a team.
Step two: Generate team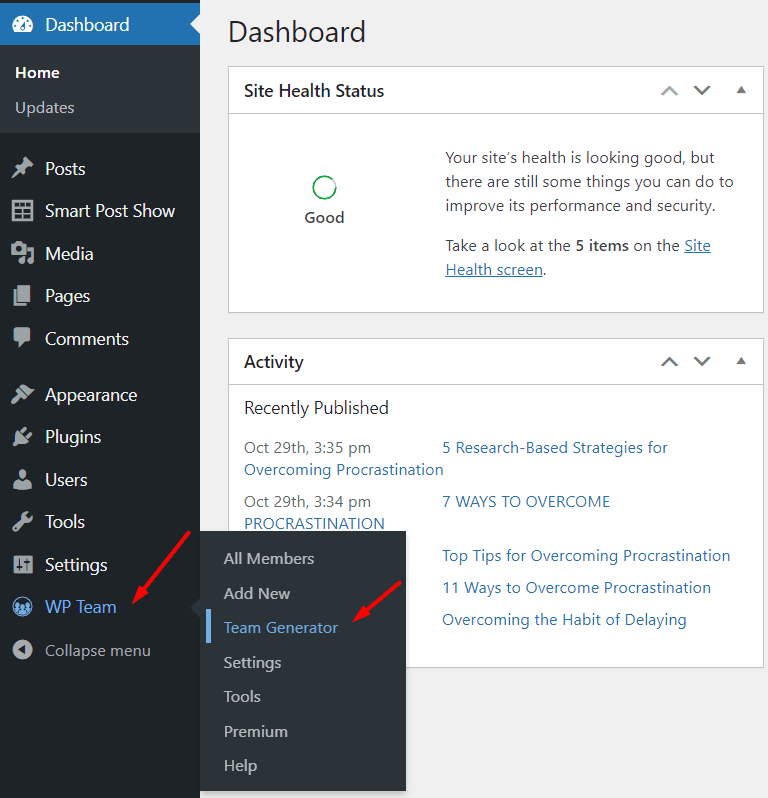 Again get back to the WordPress dashboard and navigate WP team, then click on Team generator and click on Add New team. Now type the title in the title box, then select Layout Preset. So, Here I will select Carousel as my Layout; you can choose Grid and List. Keep the Filter members option as it is.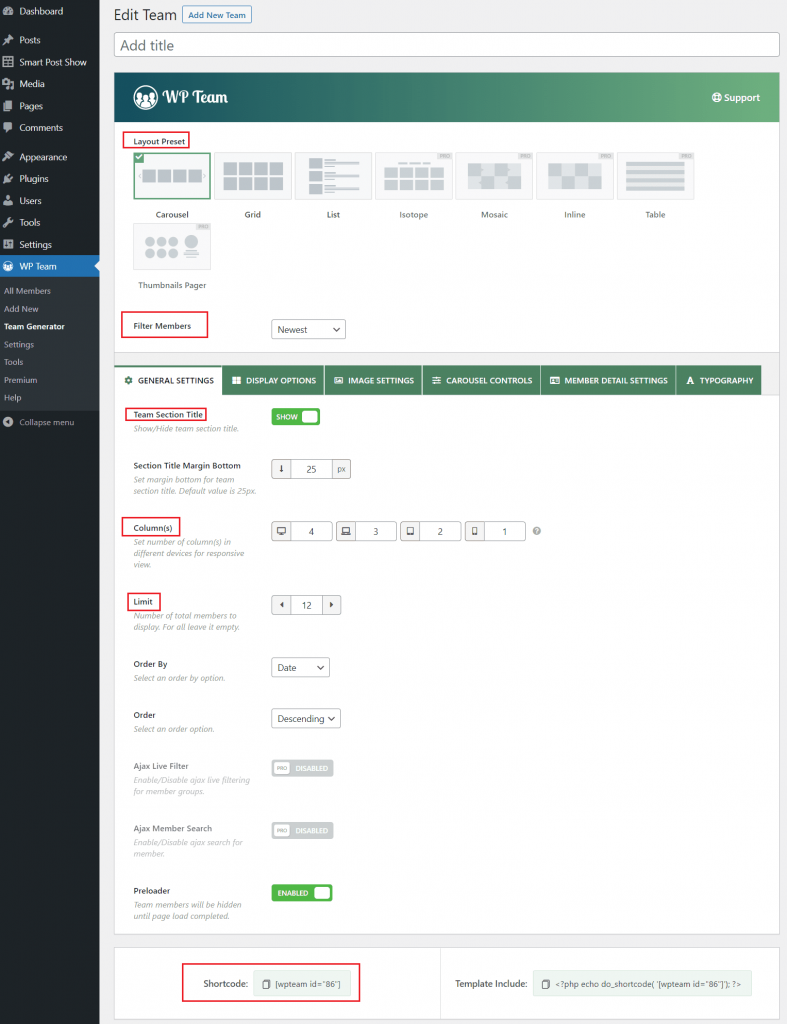 Now click on publish, copy the shortcode, and paste it where (posts or pages) you want to show team members.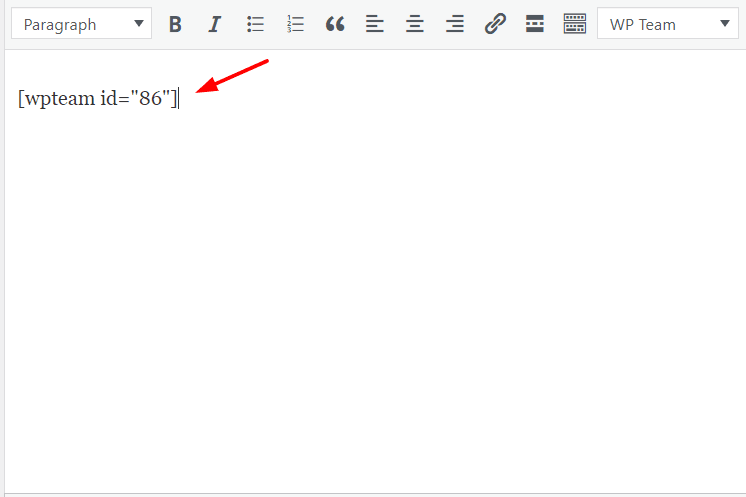 Note: you can stop here. However, if you want to customize team members' appearance then continue.
Step three: Team members appearance customization
You can use the General Settings option to show/hide the team title, set the number of columns for particular devices, set the maximum number of members, and more.
In addition, Display options allow you to set margin between members, member's content position, background color, etc. Moreover, you can show/hide member profile images, name, job title, short bio, and social media profiles using meta fields options.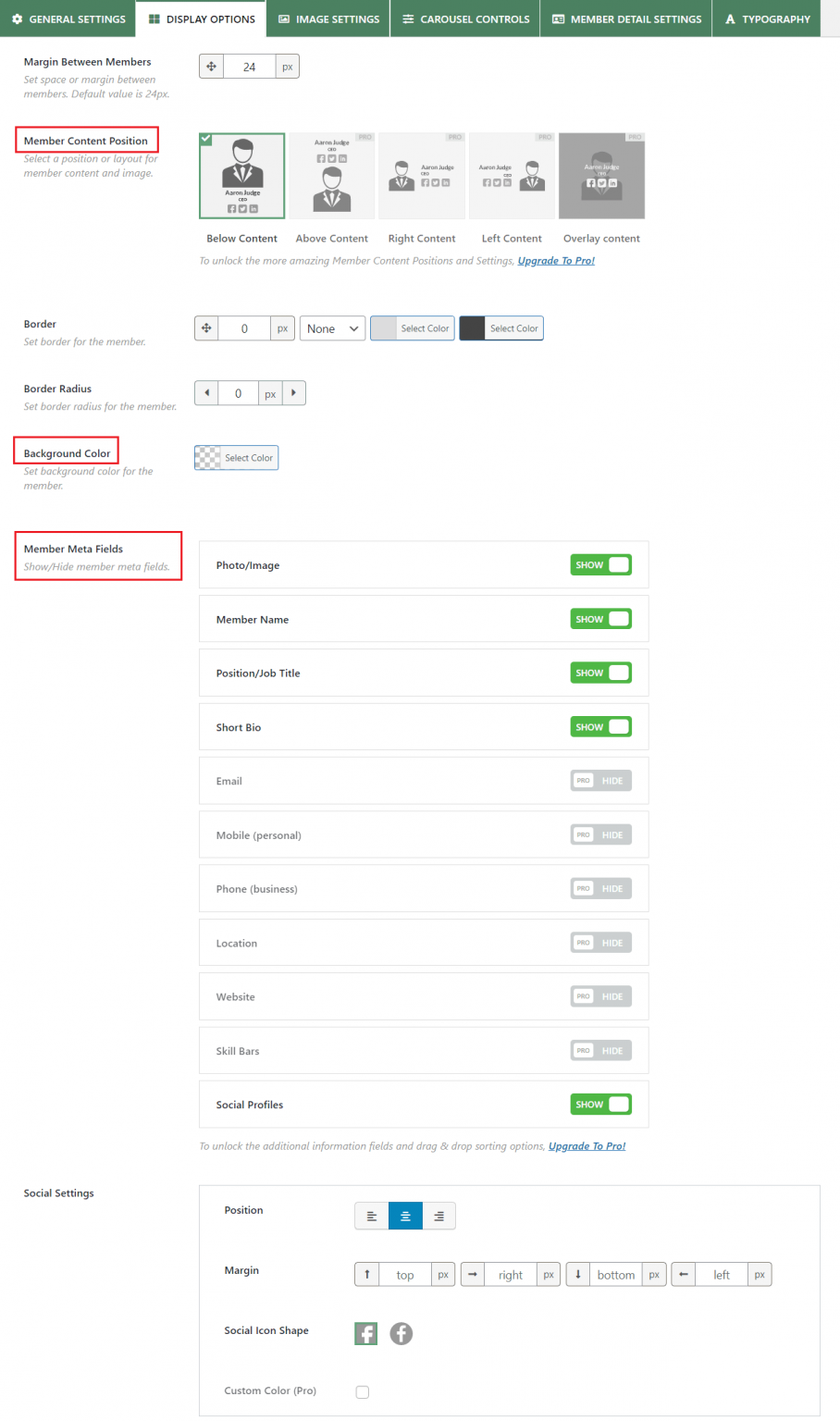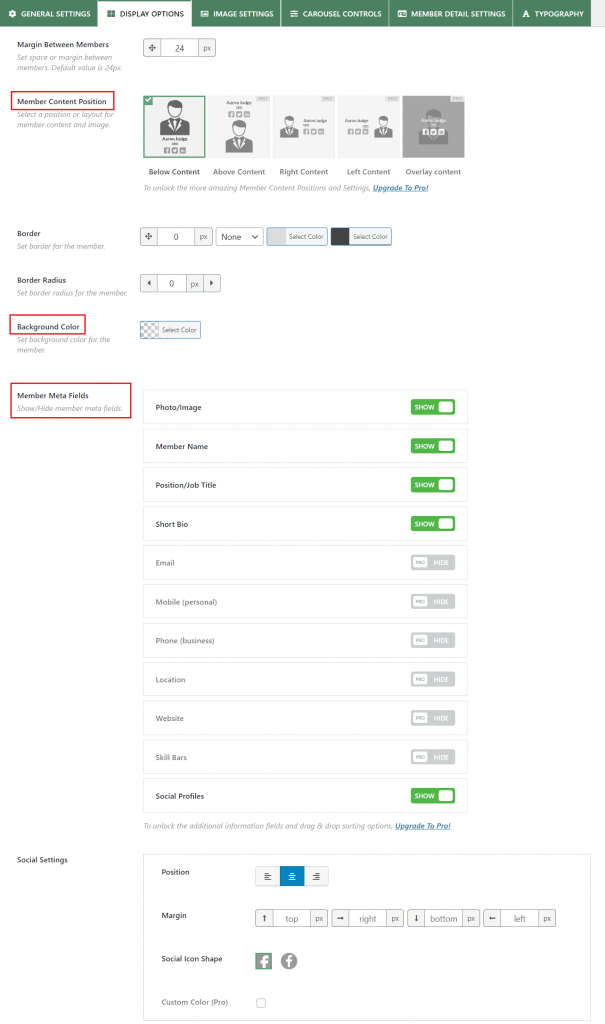 Besides that, Image settings allow you to show/hide the image, choose image size, etc. Carousel Controls allows you to choose carousel mode, enable/disable autoplay, set autoplay speed, carousel speed, show/hide navigation and pagination, and more.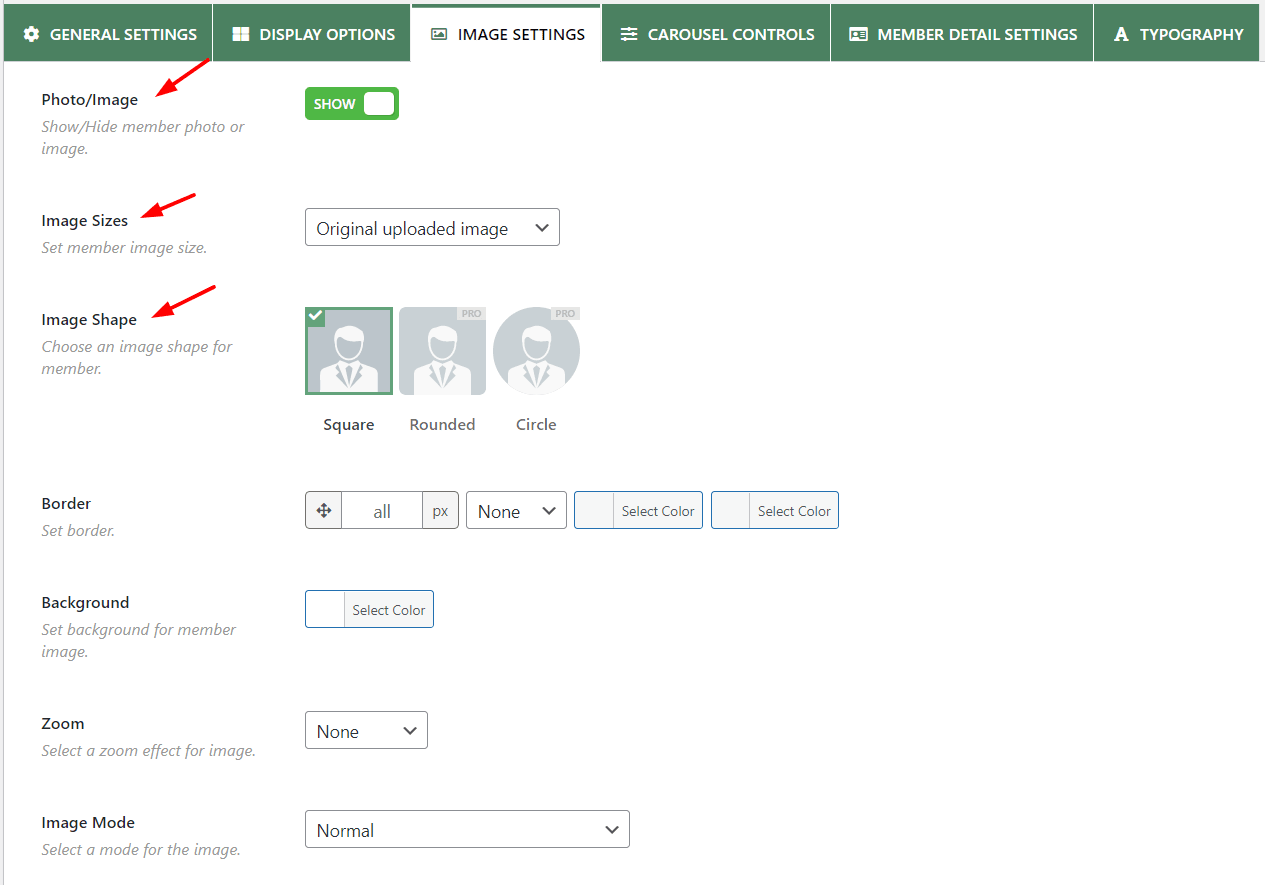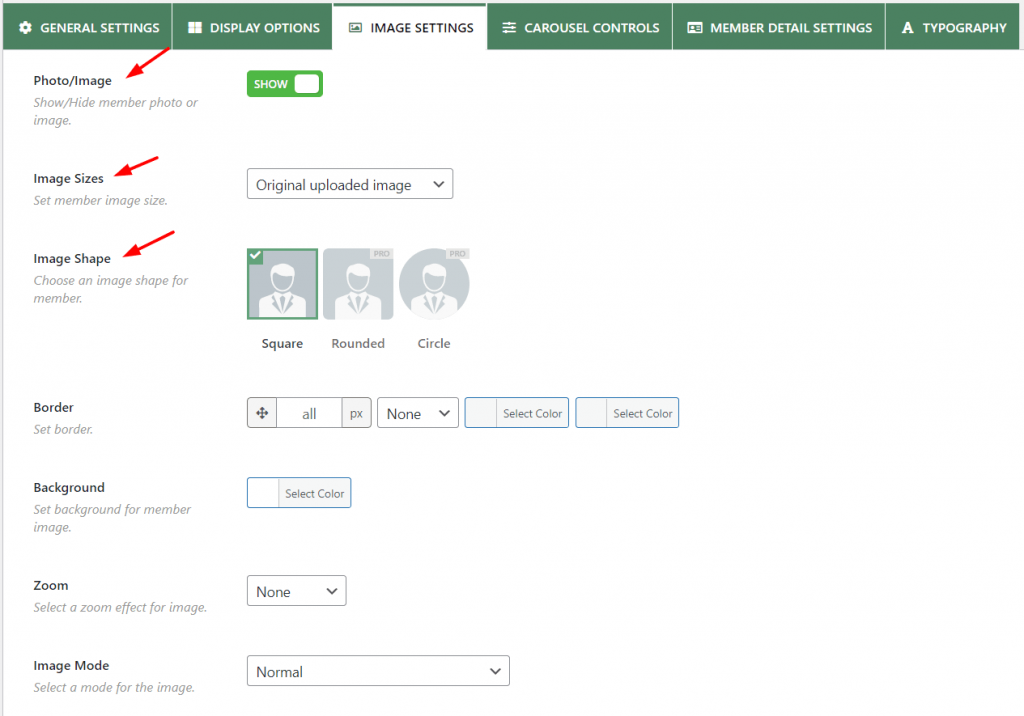 Furthermore, you can set link target and add link attributes using Member detail settings.
Here is how the team member page in WordPress looks like: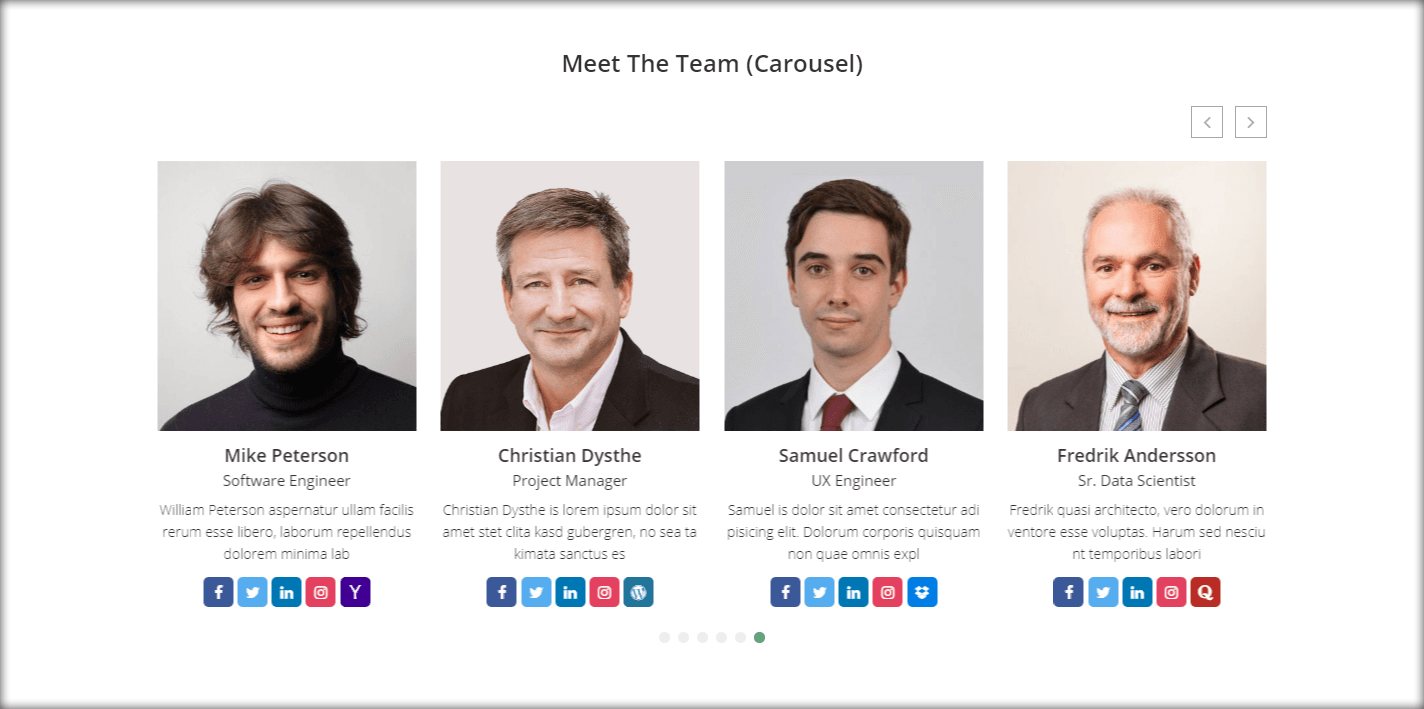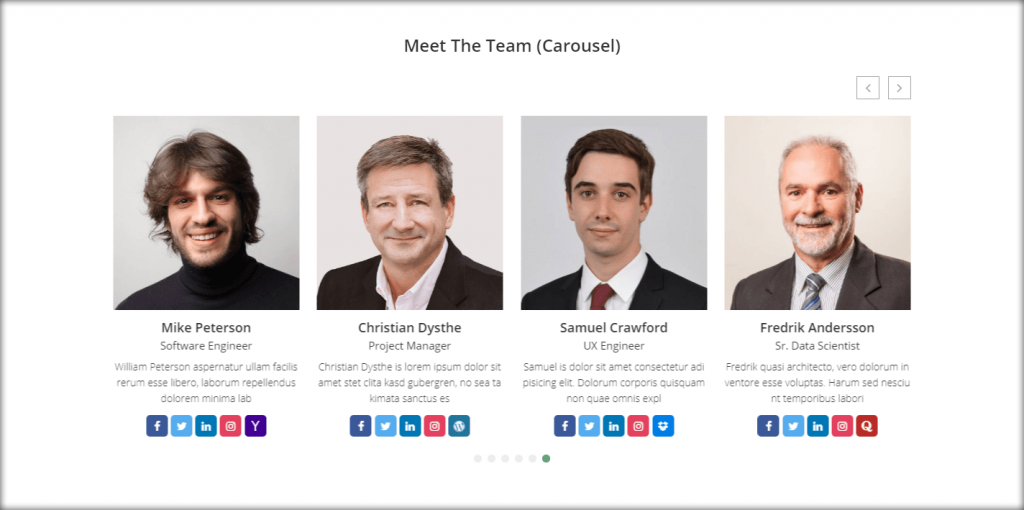 Congratulation! You have successfully added the team page in WordPress.
Still, if you have further questions, let me know that by leaving a comment below.