It doesn't matter how successfully you are running your business or selling products. When new consumers come to your door, they'll see how worthy it will be if they buy anything from you. Firstly, they will see the product or service reviews on your site. Those reviews are otherwise known as testimonials and showcased by WordPress testimonial plugins. Testimonials show that many other customers have purchased your products and their experiences.
Testimonials can have a major effect on your business. You will need a plugin to activate the testimonial part on your website. So, in this article, we shall see which WordPress testimonial plugins can be helpful for you and your business.
Here we go,
Testimonial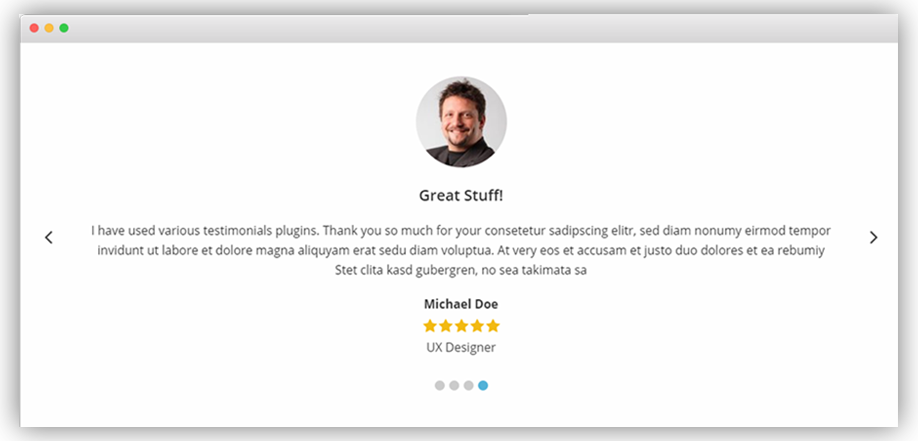 Most of all, Testimonial from ShapedPlugin is a very clean, fast and responsive testimonial plugin you can ever have. Let's see all the features it has to offer:
Features:
100% Responsive & Mobile Friendly.
Shortcode Generator.
Beautiful, minimalist & light-weight.
AutoPlay on/off.
Control AutoPlay speed.
Developer-friendly & easy to customize.
Show/hide every field.
Work with all standard WordPress themes.
Translation ready with WPML, Polylang, qTranslate-x, GTranslate, Google Language Translator, WPGlobus.
Widget Ready.
RTL Ready.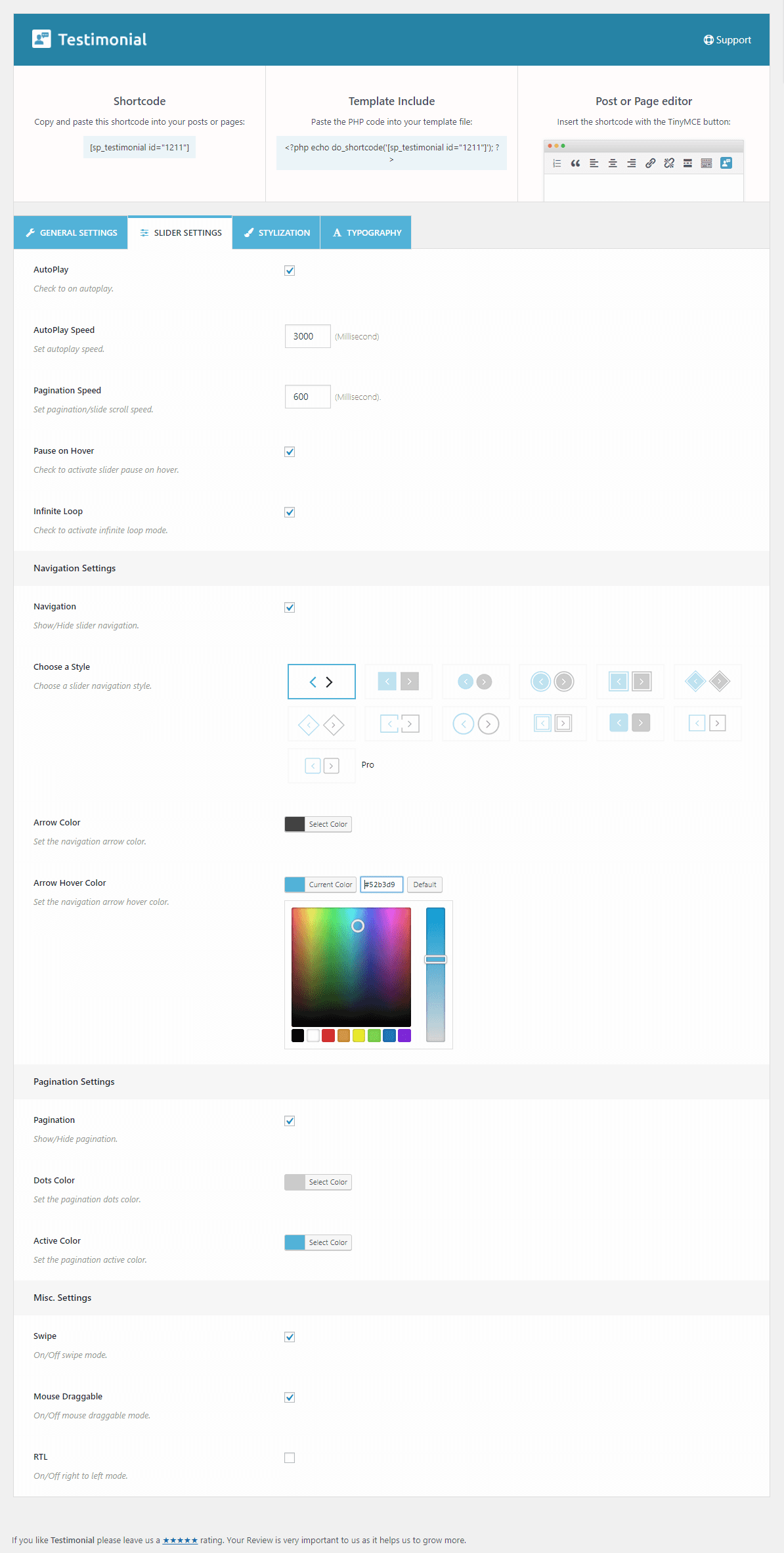 Download Testimonial Live Demo
Testimonials Widget

A very vibrant design and lighter feel make this plugin comfortable for anyone. It has over 60,000+ active installs, 4.2-star rating, and some appealing features from WordPress testimonial plugins.
Features:
Shortcode compatible.
Filter slideshow content.
Random display.
Carousel, slide transition.
Widget ready.
Slide text, videos, and images.
RSS feeds.
More selection options.
5-star ratings and much more.
WP Customers Review

It has over 40,000+ installs and 4.4 users rating. It seems like the plugin is good enough for anyone looking for the purpose of a testimonial.
Features:
It has WP multisite and multiuser compatible (WPMU/WPMS/WordPress MU).
It is completely customizable.
Admin can edit any review.
Supports business and product reviews.
Fast and lightweight.
Shows admin responses under each review.
Anti-spam support to defend spambots and much more options.
Easy Testimonials

You can get a free and pro version of Easy Testimonials. With over 30,000+ installs and 4.2 ratings, you can't go wrong with this plugin.
Features:
Can use multiple testimonials on a single page.
Includes spam prevention.
Has huge font collections.
Display testimonials with the rating.
100% responsive.
Very easy and nice interface will let you manage testimonials with less workload and many more.
Strong Testimonials
As the name implies, the plugin is stable and comes with many amazing features. It has over 8,000 active installs and 4.9-star overall user rating.
Features:
Front-end form.
Custom form field editor.
Star rating.
Categories.
Built-in templates.
Several layout options.
Gravatar support.
Slideshow with several navigations.
Drag and drop.
Pagination and many more.
BNE Testimonials

BNE is another option for you. The plugin is very light and easy to manage. It has over 4,000 active installs record along with 4.9 rating.
Easy to use.
Display testimonial as a slider.
Display testimonials list.
Lightweight and fast.
Well-designed and more.
And more.
Handsome Testimonials

As its name describes everything already! The plugin has a real handsome design and is very helpful indeed. It has 4.7 rating and more than 3,000 active installs. Free and Pro versions are also available for this plugin. This plugin is customizable.
Easy to use.
Nice design.
Responsive.
Lightweight and fast.
Can change the background color.
Well-designed and more.
Download Handsome Testimonials
WP Testimonials
To manage the testimonials part of your website, WP-Testimonials can be very helpful. It helps a user to manage the WordPress testimonial plugins in the simplest way possible. With more than 2,000 active installs and a 5-star rating, this plugin is excellent.
Features:
Shortcode compatible.
4 new designs.
Category wise testimonials display.
Very responsive.
Can add random testimonials to the page.
Can add client image and more.
Good Reviews for WordPress

Good Reviews is a restaurant-based WordPress testimonial plugin but can also be used for other categories. It has over 1,000 active installs and a 4.9-star rating. It seems good for anyone.
Features:
Rating option.
Reviewers can their photos.
Search engine friendly.
Lightweight, fast and responsive.
Customize design.
Easy to use.
Strong admin panel and more.
Conclusion
Consequently, We talked about some ideal WordPress testimonial plugins here. However, there are much more plugins are also available. It's up to you which one you want to choose. Just make sure that the plugin has everything you are looking for.