The benefits of video testimonials are enormous.
If you are looking for a way to increase your brand's credibility, video testimonials are a must.
Video testimonials can be extremely effective in building trust with customers because they allow them to see and hear real people talking about their experiences with your company.
Plus, video testimonials are a great way to show off your company's personality.
So if you're looking for a way to create a more personable and trustworthy online presence, then video testimonials are worth considering.
8 Benefits of video testimonials
Here are 8 benefits of video testimonials;
1. Video testimonials boost trust and credibility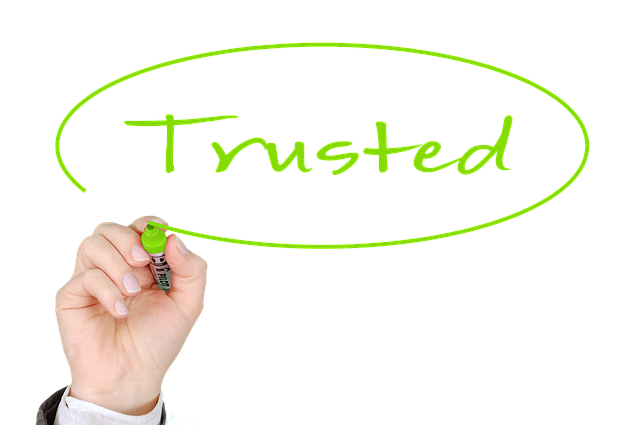 Brand credibility plays a vital role in a business's success.
How to build brand credibility?
Video testimonials are a great way to increase a brand's credibility. 92% of people read customer reviews before making online purchases. 88% of people consider customer reviews as personal recommendations.
You can use video testimonials to show your previous satisfied customers. Moreover, you can show the problems your business solved in the past. Plus, the benefits your previous customers are getting.
This way, you can boost customer confidence in your business.
And video testimonial does this better than anything else.
2. Higher retention rate compared to text
Your product/service's conversion rate greatly depends on the retention rate. Your product/service sales will be higher if consumers keep it in their memory for longer.
Video has a 95% retention rate over text. When people watch a video, they can keep that in their memory for longer.
That's why popular brands use videos to increase their product/service retention rate. It ultimately results in more sales and revenue.
So, use video testimonials and achieve a higher retention rate.
3. Helps to connect with the brand emotionally
Emotion is an integral part of human beings. It plays an important role in their daily lives. In fact, emotion plays a significant role in purchasing.
Popular brands use emotional ads to introduce their products. When someone sees an emotional video, it directly hits their heart. It helps them to make decisions quickly.
Text can't compete with video when it comes to evoking emotion.
Here is an example of video testimonials that evoke emotion effectively.
So, use video testimonials to connect with your customers emotionally.
4. Video testimonials are a cost-effective marketing strategy
Marketing cost plays a crucial role in every kind of marketing campaign. And it is increasing every day.
Thanks to video testimonials, now you can run an effective marketing campaign without spending too much. Video testimonial marketing equipment is always in everyone's pocket. Anyone can start video testimonial marketing using their current video testimonials.
Video testimonial marketing cost is significantly lower than other marketing channels.
5. Videos get more shares
Do you know videos shared more than images and text combined? Yes! You are reading right.
Video is the number one marketing material.
Why?
92% of people share videos with their friends and family after watching a video. That's why video's importance as marketing material is on the rise.
Popular brands use testimonial videos to create stories. These stories often get viral on social media. As a result, they get vast exposure and increase their credibility.
So, take some video testimonials, create a great story and post it on social media.
6. People like to watch videos
These days everyone loves to watch videos.
The demand for video is increasing as content. Consumers prefer to watch videos first and then want to read about the product. Consumers make purchasing decisions quickly after watching the product's videos.
Besides web content, videos are also attractive for email. If you offer a tutorial in text and video, most people will prefer video.
So, now it is proven video is the content king.
7. People trust video testimonials more
Customers trust video more than text. Because no one will throw their reputation for making fake testimonials, even someone can send them to jail for cheating. That's why customers consider video testimonials legit.
When you make video testimonials, try to make them like stories. It will help your potential customers to relate to their stories.
Ensure your video testimonials follow a sequence. First, tell the problem. Then, tell about issues due to the problem. After that, talk about the solution. Finally, tell about the benefits consumers are getting after solving the problem.
8. Video testimonials convey brand message effectively
A significant number of your consumers are visual learners. In this case, video is the best way to send the brand message effectively.
Why?
A human being talks with emotion and body expression in a video testimonial. It makes the brand message more appealing.
How to display video testimonials?
You can show video testimonials in different places; on social media, websites, email, etc. You can directly upload video testimonials on your Twitter, Facebook, and Instagram profile.
Use the Real testimonials plugin if you want to show video testimonials on a WordPress website. It is a great plugin for displaying video testimonials. You can collect and display video testimonials using it easily.
Also, this plugin allows you to display category wise and specific video testimonials.
Conclusion
Video testimonials are powerful tools that can help you increase sales and conversions.
They're also a great way to build trust with your audience.
If you're not using video testimonials on your website, you are missing the benefits of video testimonials.
Now is the time to start.
Have you seen success with video testimonials? Let us know in the comments below.