WordPress has always been at the top of the list as a content management system. The largest portion of websites and blogs around the world depends on WordPress. However, a CMS is not the only pillar of a website. You need themes and plugins to make your website or blog look fascinating. So, how to make a perfect site for your own purpose? Well, it obviously depends on the mode of your intention. It might be business-based or it is about your personal blog. Whatever it is, you always have one goal to make your site look beautiful. Isn't it? So, this article is all about the best WordPress post slider plugins.
Post sliders are very effective part of your blog. It shows all the recent and trending blog post to catch up with the readers' attention. Post slider plugin is the keystone and a perfect source to display your recent posts.
So, let's start talking about some amazing post slider plugin.
Post Carousel – Post Grid, Filter & Masonry for WordPress

Post carousel is brought to you by Shaped Plugin. It is an amazing carousel plugin for WordPress that allows you to showcase your posts in a nice sliding manner. It has plenty of extremely user-friendly options to configure the carousel easily. It's 100% responsive & columns structure, shortcode generator, control autoPlay speed, stop on hover carousel, multiple slideshows, mouse draggable on/off, easy to customize and stylize, unlimited color and styling options, RTL & translation ready, support all modern browsers and much more things to offer.
WP Responsive Recent Post Slider

Perfect plugin to display your post on the blog. Comes with the clean and lightweight design. Responsive Recent WordPress Post Slider is a WordPress post slider plugin with compatibility for mobile devices. WordPress Recent Post Slider has included 4 designs with the beautiful slider. Other features are: Easy to add, given 4 designs, 100% responsive, responsive touch slider, mouse draggable, custom post type support, recent post slider with 25 designs and much more.
Advanced Post Slider

Advanced post slider fully responsive slider plugin to showcase your post. It comes with a beautiful combination of colors that will attract your audience for sure. The most useful part of this plugin features. It is full of amazing features. It's very lightweight, colorful, 100% responsive, device compatibility, browser compatibility, very easy to use, CSS transition, thumbnail pagination and so many things to offer.
Post Slider by WD

Post Slider by WD helps you to show the posts of your site as a slider. It allows you to create sliders from native WordPress posts and also custom posts created by third-party plugins.
There are two types of posts sliders in this plugin: dynamic slider and static post sliders. Features are Slider image layer, slider hotspot layer, social sharing button layer, parallax effect, carousel view slider, 26 slider transition effects, social sharing button layer and more.
LayerSlider Responsive WordPress Slider Plugin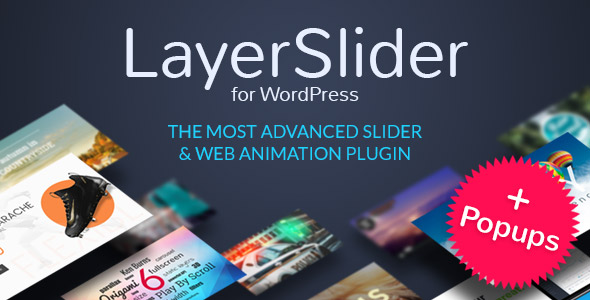 It is a premium multi-purpose plugin with beautiful animation. Slideshows & image galleries with mind-blowing effects, gorgeously animated landing pages & page blocks, or even a full website can be created using LayerSlider. Compatible with any WordPress website. The plugin is totally responsive and user-friendly, comes with clean look and color combination. The entire design makes it look fantastic. You won't regret. So, get your copy before it's too late!
Final Verdict
These are some amazing and some of the best WordPress post slider plugins out there. You can easily download any one of these from here. However, there are so many other plugins available online. Choose wisely and enjoy the fullest method of the plugins. I hope the article was helpful enough. Share your thoughts with us and share this article if you want to help someone. Cheers!

Published on