A website is a must for today's business, but it is not a simple thing.
You have to build a great-looking website, optimize it for search engines, ensure a great user experience, and track website performance.
How to do that easily?
WordPress!
WordPress has a wide range of plugins; you can use these plugins to build your website according to your need.
In this article on 10 must-have plugins for WordPress sites, I have come up with essential WordPress plugins. These plugins are enough to meet your website's primary needs.
So, let's know about them.
10 Must Have Plugins for WordPress Site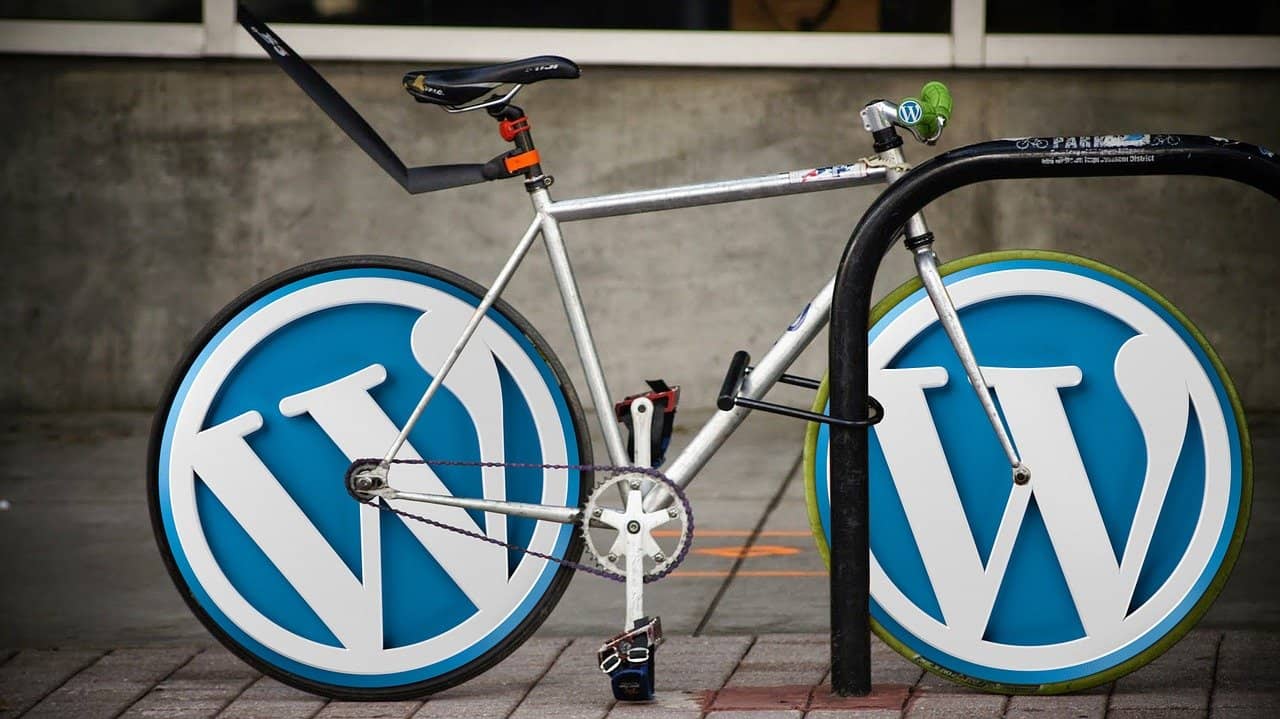 Here are 10 must-have plugins for WordPress site;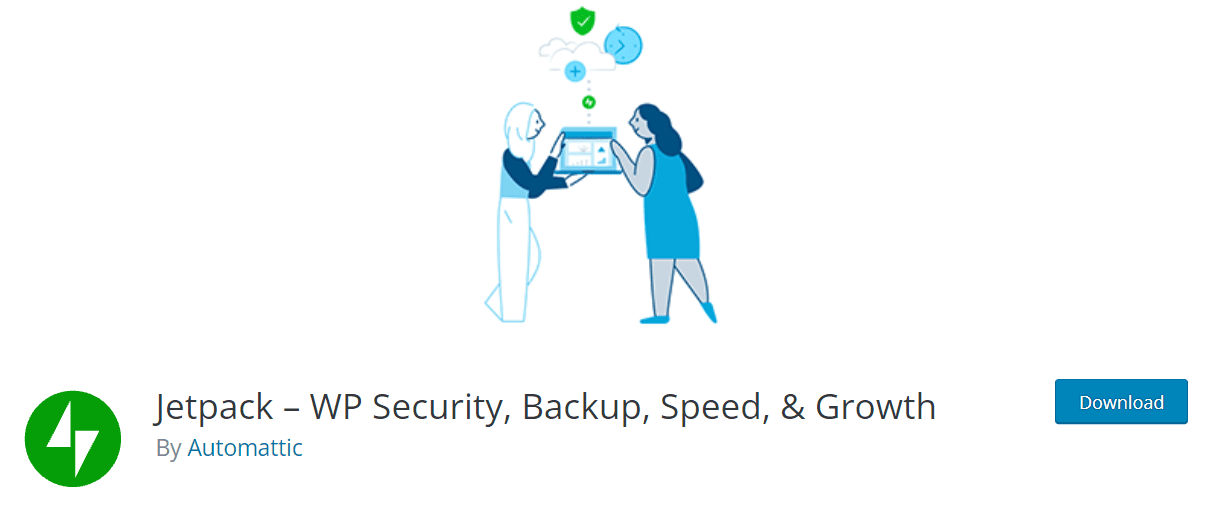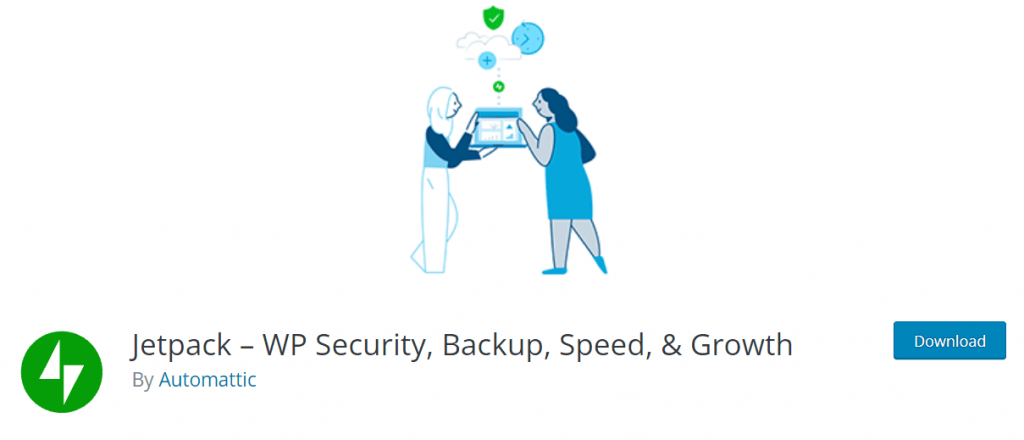 Plugins are great for adding effective features to WordPress websites. However, it doesn't mean that you should install a huge number of plugins on your site. If you do, your site will be slower.
So, when it comes to WordPress plugins, the number one rule is to get maximum features by installing a minimum number of plugins.
Here Jetpack comes into play. It is a tool that offers a wide range of features. It means you get features of multiple plugins from one plugin.
One of the best things about Jetpack is its features hosted by WordPress.com. Therefore, your site won't need to bear the extra load from Jetpack.
Jetpack offers necessary features such as social share, spam protection, analytics, and more.
And, of course, these features come with the free version.
Jetpack features include;
Automatic site backup
Site migration tools
Malware protections
Spam protection
Brute force attack protection
Monitor site's uptime/downtime
Secure WordPress login
Updates individual WordPress plugins automatically
Free CDN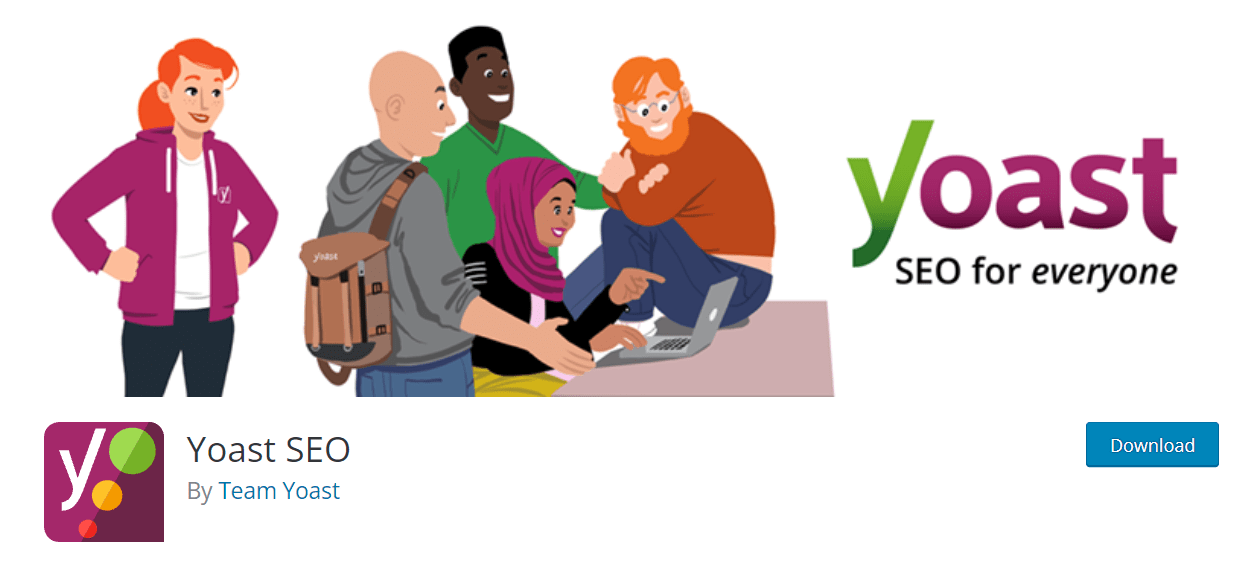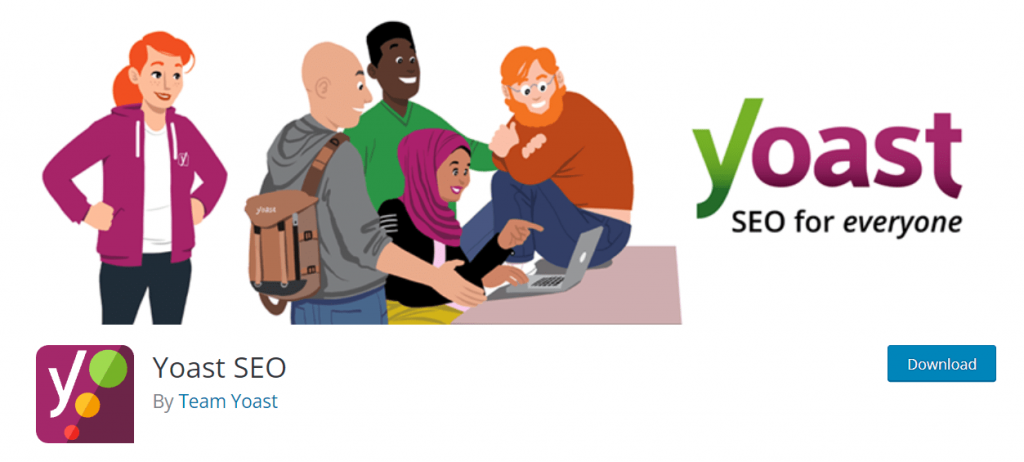 Who doesn't want to rank higher on Google? Everybody wants to rank on Google's first page.
But SEO is not like drinking a glass of water. It takes a lot of SEO knowledge and effort to rank higher on Google. And it is tough for site owners who are not SEO geeks.
Here Yoast SEO comes; it is an all-in-one SEO tool that takes care of your site's SEO needs. Having this plugin installed on your site, you don't need to worry about on-page SEO anymore.
It lets you choose a focus keyword for particular content and helps to optimize the content around the focus keyword. Then, it guides you step by step for making required changes. Anyone can use this plugin to make their website optimized for search engines.
Yoast SEO allows you to choose a focus keyword and recommends changes for the title, meta description, content body, image, URL, etc.
Yoast SEO features include;
Advanced XML site maps
In-depth Schema integration
Site breadcrumbs
Complete SEO analysis
Readability analysis
Google SERP preview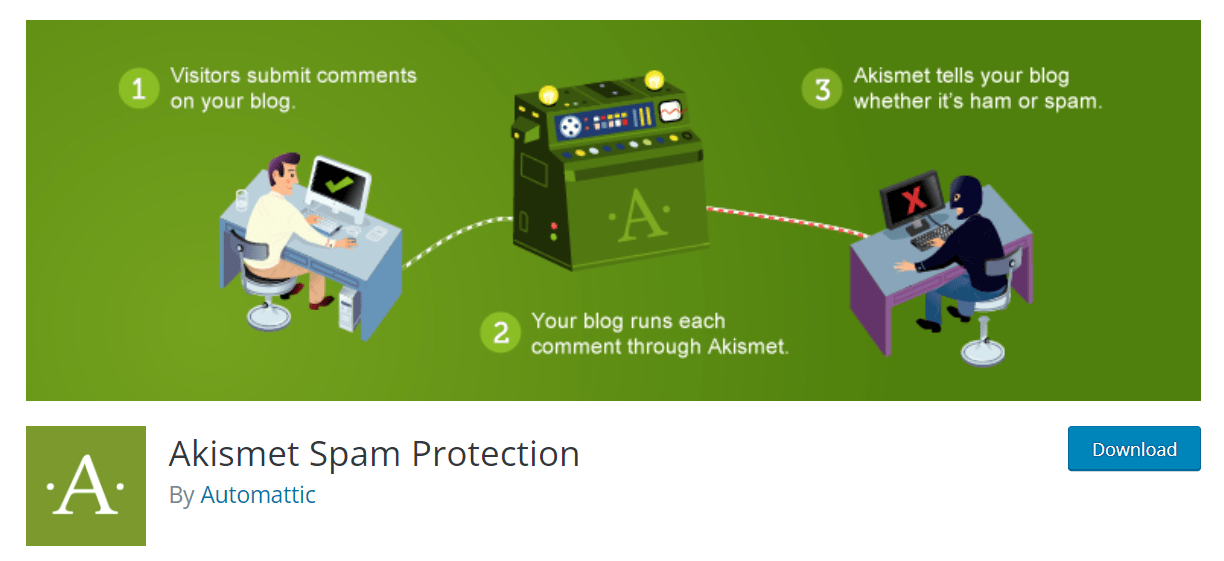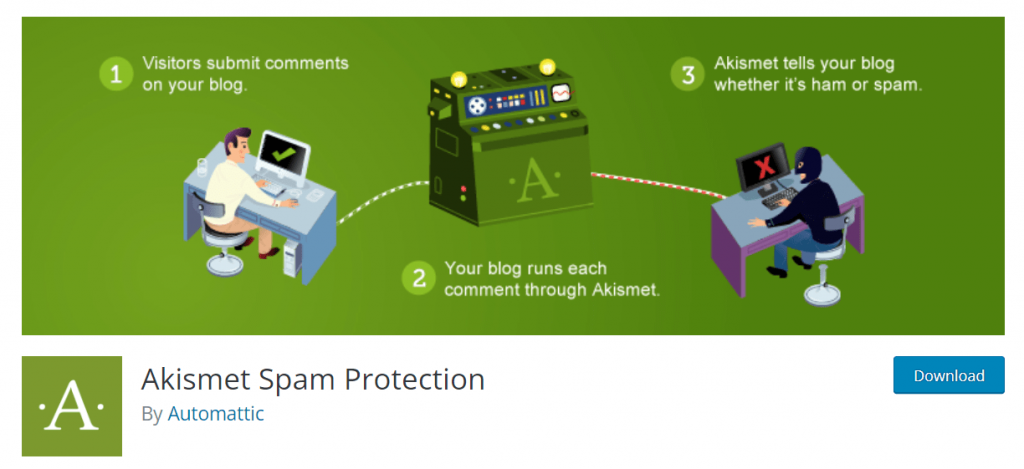 Your site comment section is great for user engagement. However, it could be a nightmare for you also.
What!
Yes, you are reading right. When you live your website, you will start noticing new comments. Even your site's visitor is zero.
How is it possible?
Spam boots make these comments, and they do it in huge numbers. They look like genuine comments, but in reality, they are spam. You could be bombarded with hundreds of spam comments every day.
And the bad news is fighting these spam comment generators is impossible manually.
That's why the automatic spam protection plugin comes into play. And Akismet Anti-Spam plugin is best for fighting spam comments.
It blocks spam comments automatically and lets you know about them. Moreover, it also allows you to moderate your site's comments effectively.
Akismet Anti-Spam plugin features include;
Automatically filter comments and filter out spam one
Shows comment's hidden links
Discard feature blocks worst comments instantly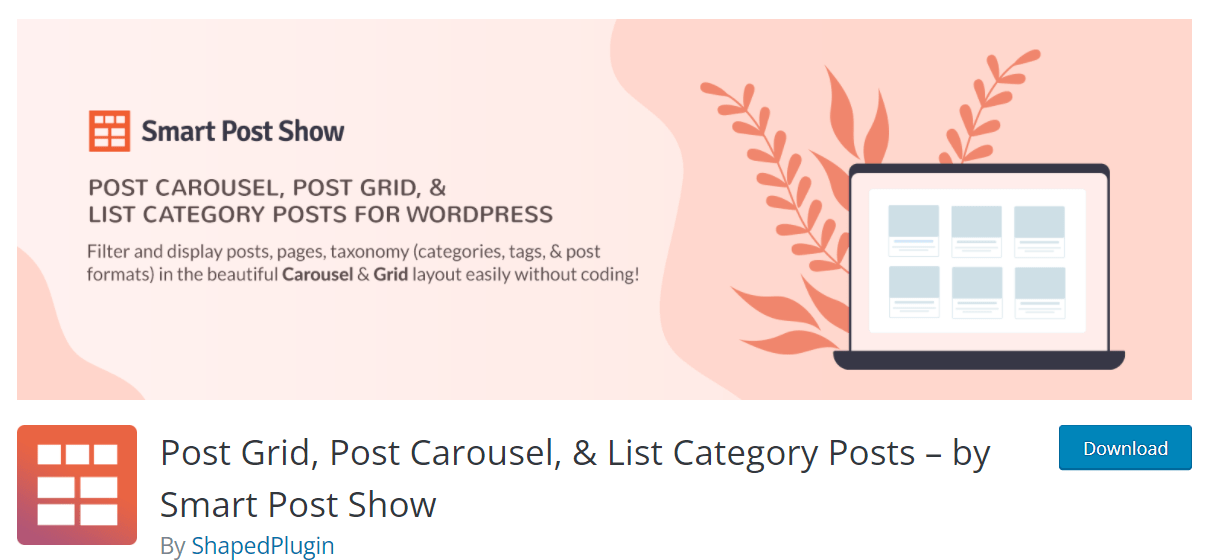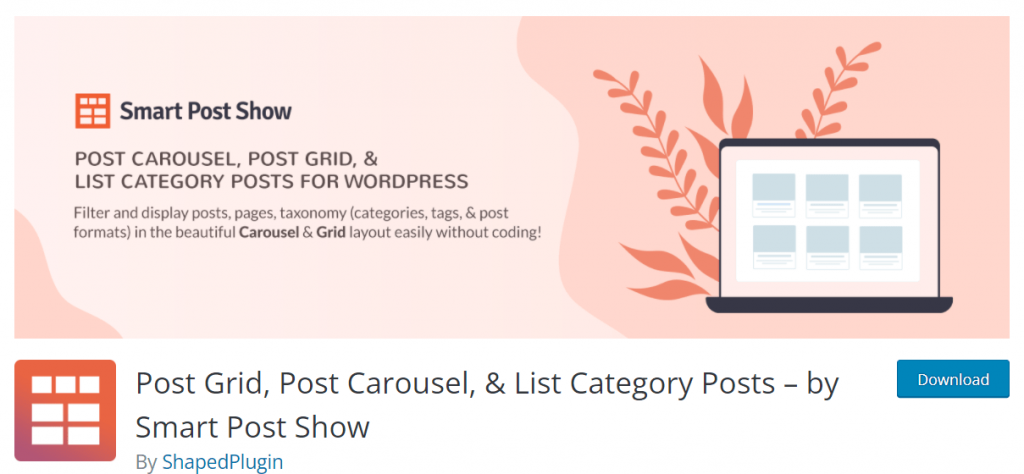 By default, WordPress doesn't allow you to display content on your website according to different styles. Instead, it shows only the latest posts on the home page.
If you want to display posts in styles like grid or carousel, you can't do it with the WordPress default feature.
That's why Smart Post Show plugin enters the game. It is a must have plugins for WordPress Sites for displaying posts on WordPress websites.
It offers different posts displaying layouts such as carousel, grid, list, isotope, timeline, ZigZag, accordion, and large w/ small.
In addition, it offers post filtrations through category, tags, keywords, author, date, status, etc.
Smart Post Show features include;
Content fields optimization
Content orientations
Custom posts types
Page details control
Design customization using CSS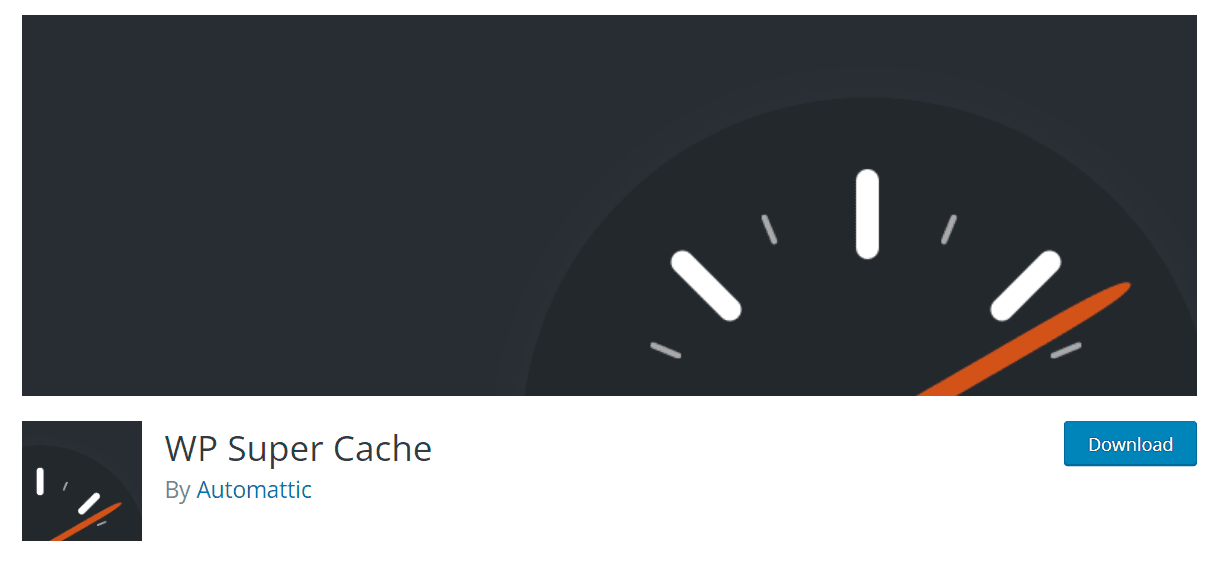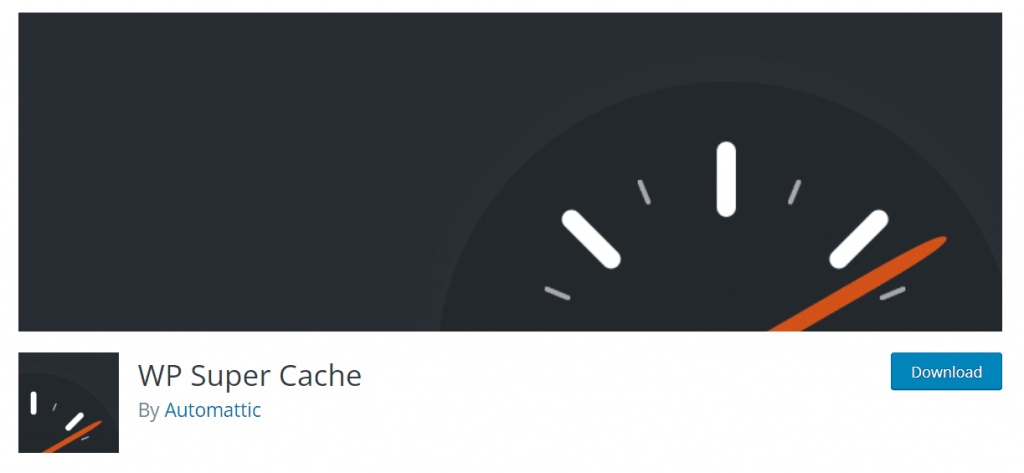 Do you know the pain of surfing websites?
Slow loading speed, yes, this is the most frustrating fact. It hurts your site user engagement, increases bounce rate, and reduces conversion.
Even slow websites don't rank higher on Google.
That's why you need WP Super Cache Plugin. It is a cache plugin that increases your site loading speed significantly.
WP Super Cache creates static pages of your websites. It stores static pages in the browser cache when visitors browse your website.
That means your browser doesn't need to load much fresh information when you revisit the site. Therefore, site loading speed will be much faster.
WP Super Cache also provides caching for visitors who use smartphones.
WP Super Cache features include;
Cache pages
Supports CDN
Caching mobile device visitors
Browser caching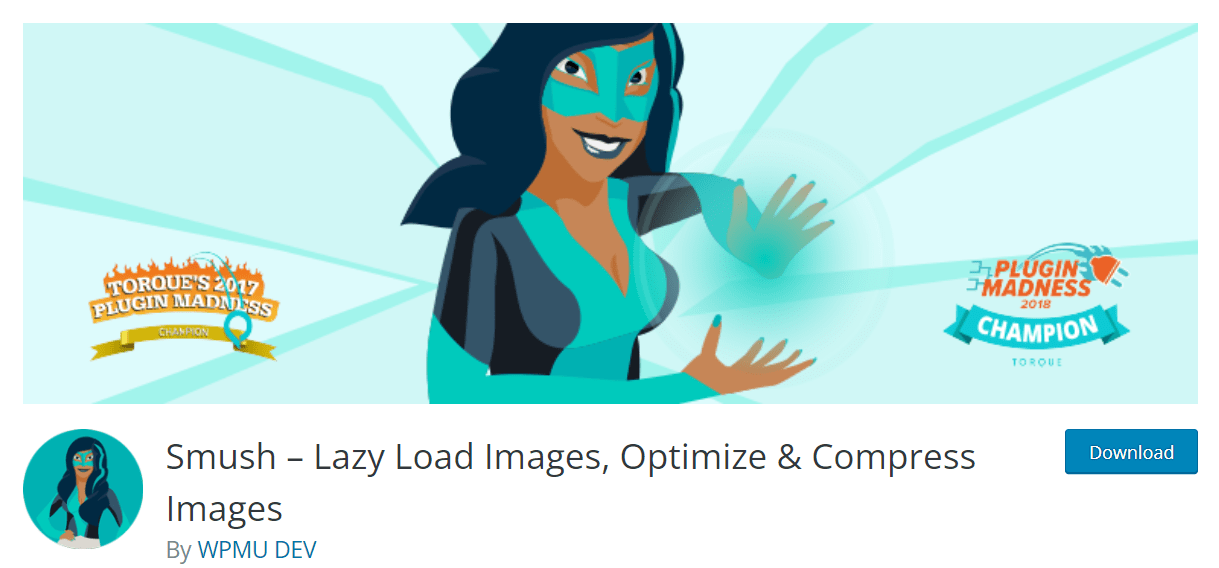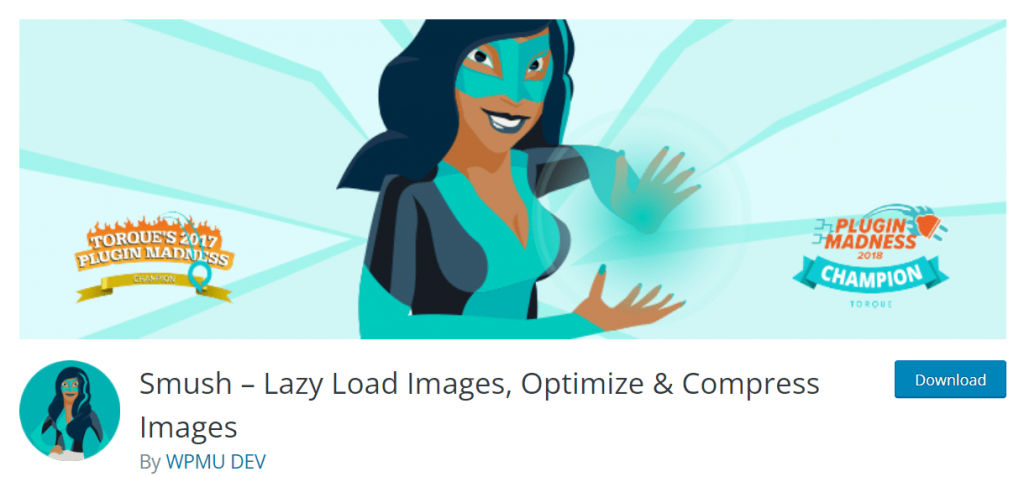 Nobody likes walls of text.
Without images, your post looks deserted, and it can't engage with readers effectively. That's why you need to post images with text content.
However, high-quality images tend to be large in file size and take a longer time to load. If you add multiple high-quality images, webpage size will increase dramatically, and the site will load slowly.
So, you have two options: use images, decrease website speed or avoid using images, and keep the website fast.
You can compress images to keep your site speed. You can compress images one by one and upload them to your site. However, it takes a lot of time.
Nobody has a huge amount of time for compressing images one by one, I guess.
In this case, image compression plugins can help you out. Smush Image Compression and Optimization is a popular image compression plugin that lets you compress images after uploading them to your site. You can compress multiple images at a single time with a click. It saves valuable time and increases site speed.
Smush Image Compression and Optimization features include;
Lossless compression
Lazy load
Bulk smush
Automatic optimization
Process all files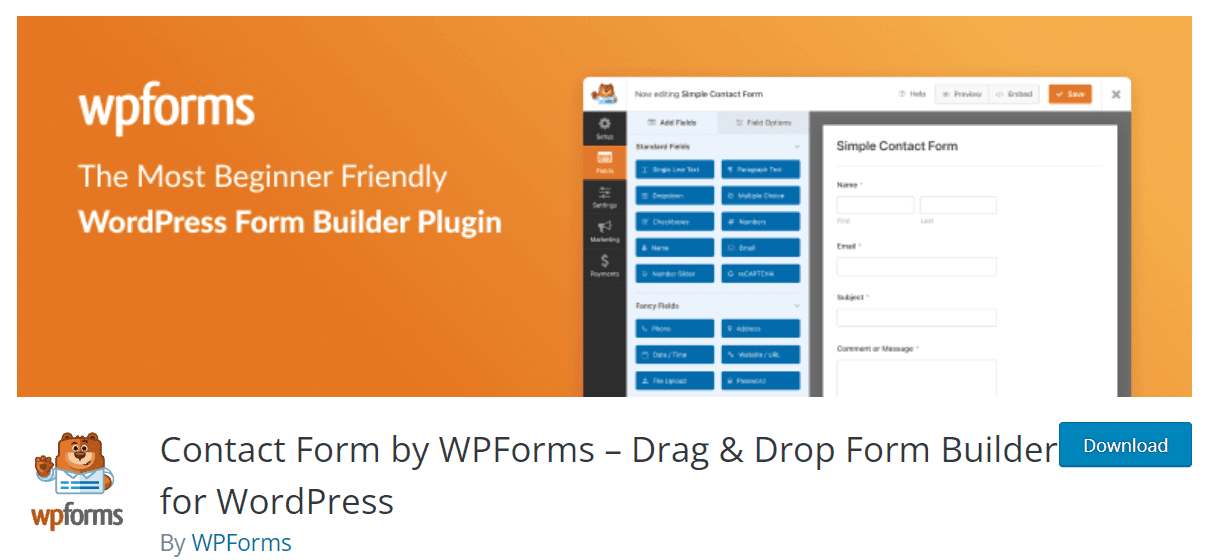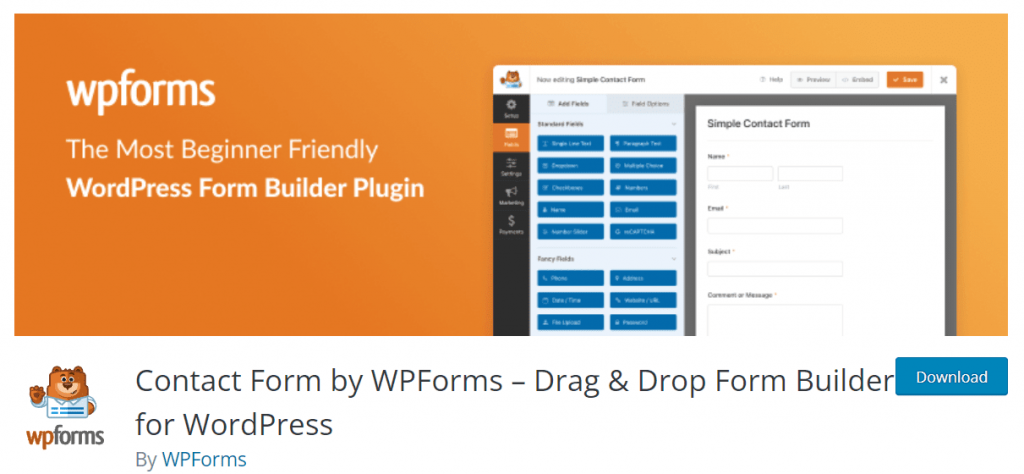 Don't need the contact form for your website?
It is a must-have element of the modern website because it is the easiest way to contact website owners.
WPForms is one of the best contact form plugins you can get right now. Unlike other contact forms, it features a drag and drop mechanism that means you can create a contact form by dragging required elements.
Moreover, WPForms comes with built-in templates; you can use this template to create a contact form instantly.
Besides that, it also features anti-spam mechanism. So, you won't be frustrated with unwanted spam.
WPForms features include;
Drag and drop form builder
Responsive on different devices
Prebuilt form templates
Spam protection
Instant notification
Custom captchas
Multipage forms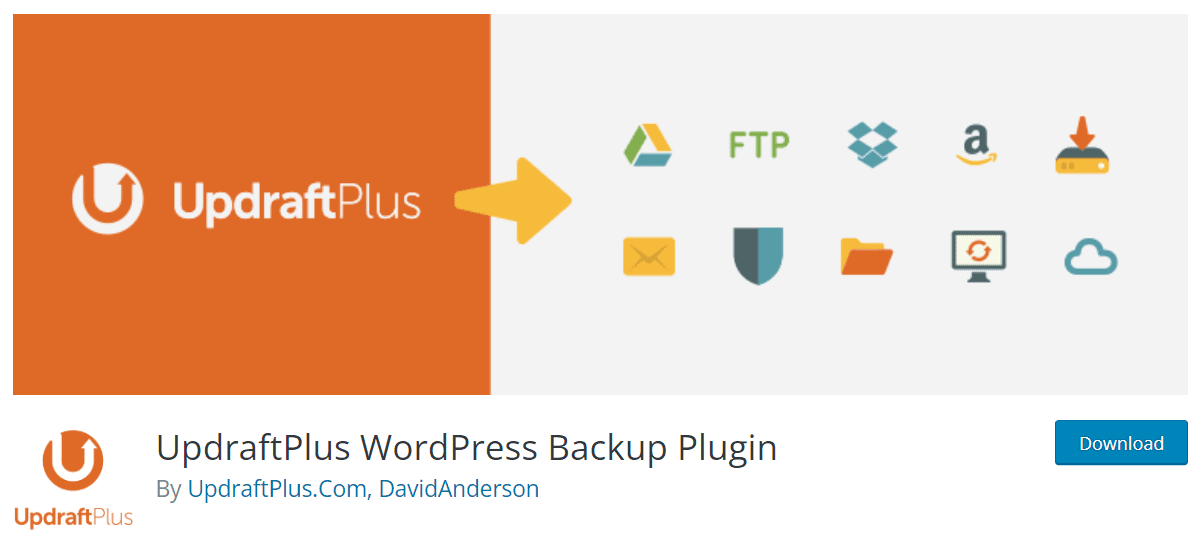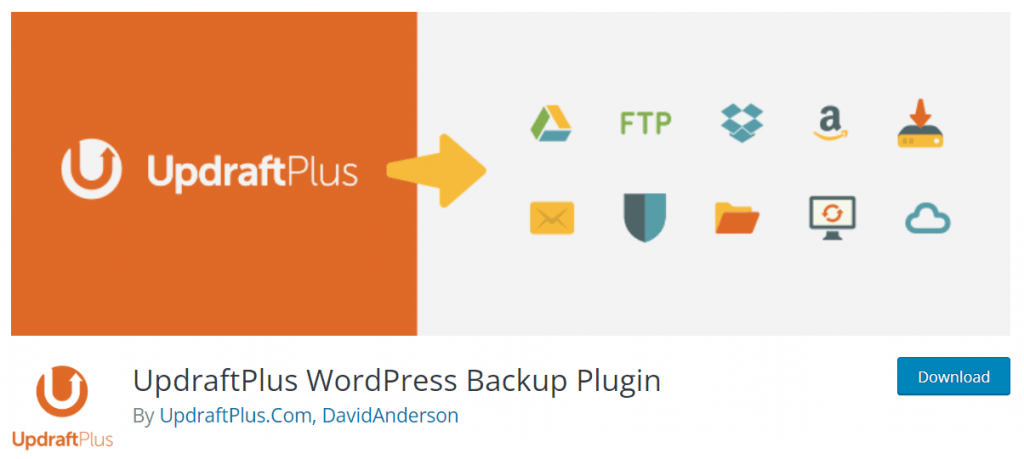 What if hackers take down your website, or you delete the website's vital information?
It will be a disaster!
To avoid this kind of unwanted situation, you should back up your WordPress website regularly.
When it comes to WordPress website backup, UpdraftPlus is a powerful plugin. It allows you to backup your WordPress website in the email, google drive, dropbox, etc. later, you can restore your website from these places. If you want to delete and back up again, you can do that also.
Here are some features of Updraftplus;
One-click backup and restore
Clone and migrate WordPress website easily
Backup WordPress website to your chosen remote location
Manual and automatic backup
Multiple remote storage options
Back up non WordPress files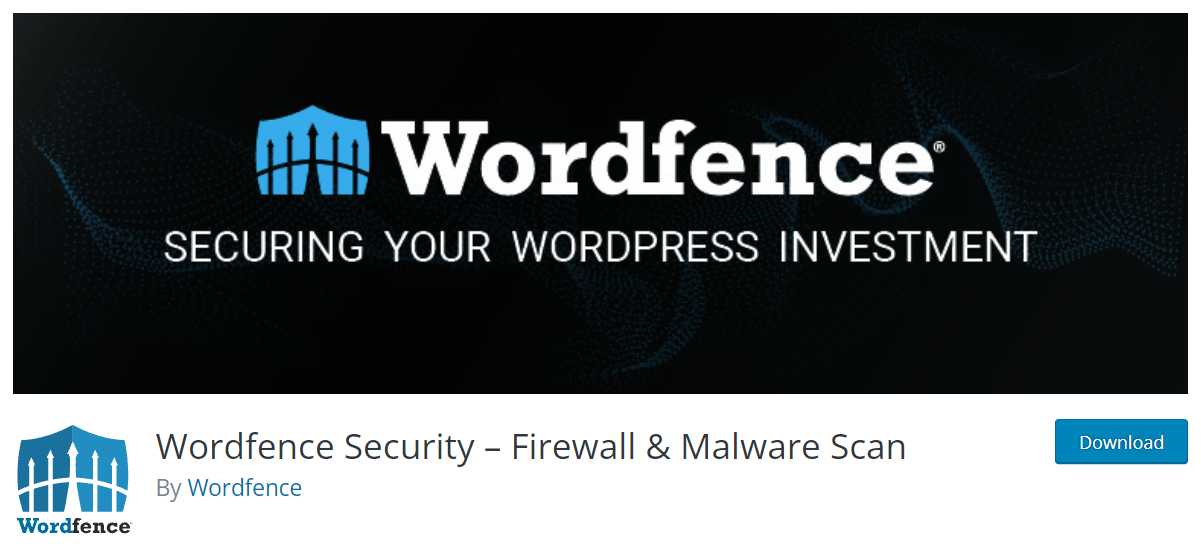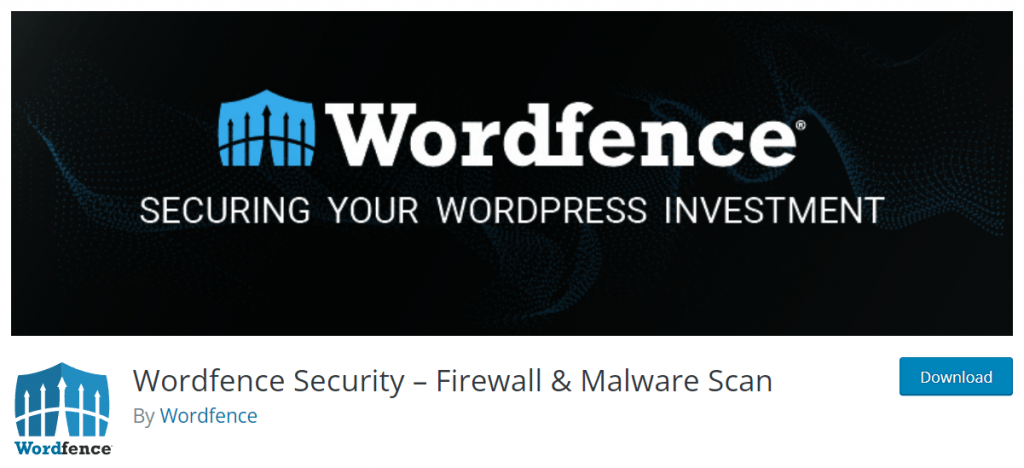 Wordfence is one of the must have plugins for WordPress site, you can't ignore.
Do you know how many websites get hacked every day?
30000 websites!
That's a staggering number if you consider today's security level. These days every hosting company provides some level of security, and CMS also provides a good level of security.
If this massive number of websites are still hacked every day, it is a serious issue for website owners.
Wordfence security plugin is the best plugin for providing top-level security for your WordPress website.
You can make your WordPress website completely safe through Wordfence with a few clicks. It is like a plugin and play.
Wordfence provides a secure firewall to defend against malicious traffic. It scans core files, themes, plugins, codes, etc. Moreover, it offers a secure login mechanism. Therefore, your site's login system is fully secured. If anything happens wrong, you will get a notification.
Wordfence security fence includes;
Two-factor login authentication
Fake login detection
IP blocking
Country blocking
Spam protection
Brute force attack protection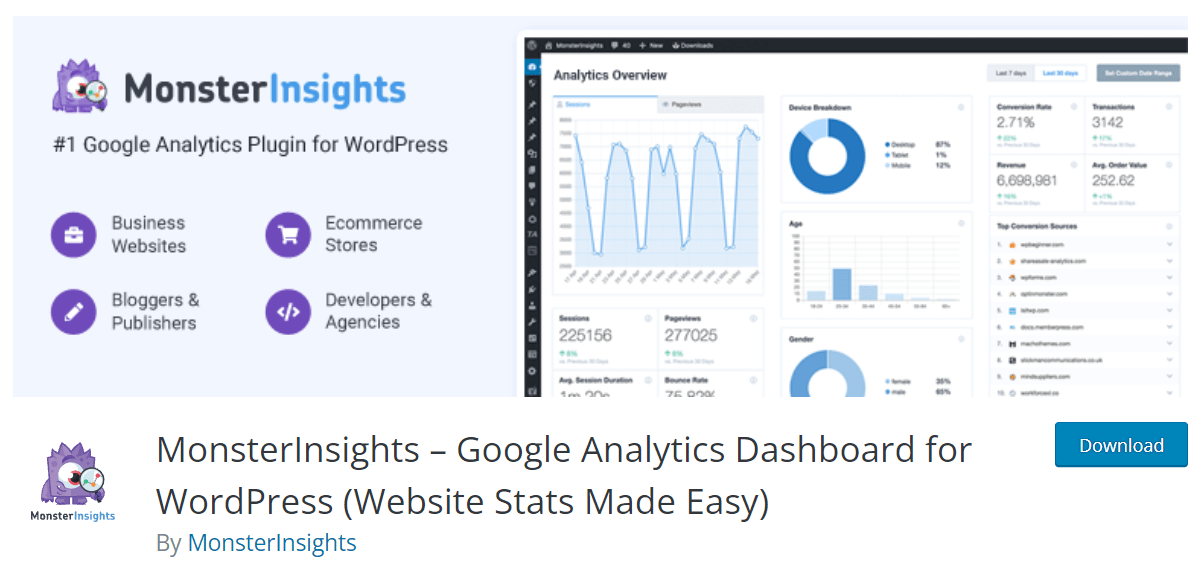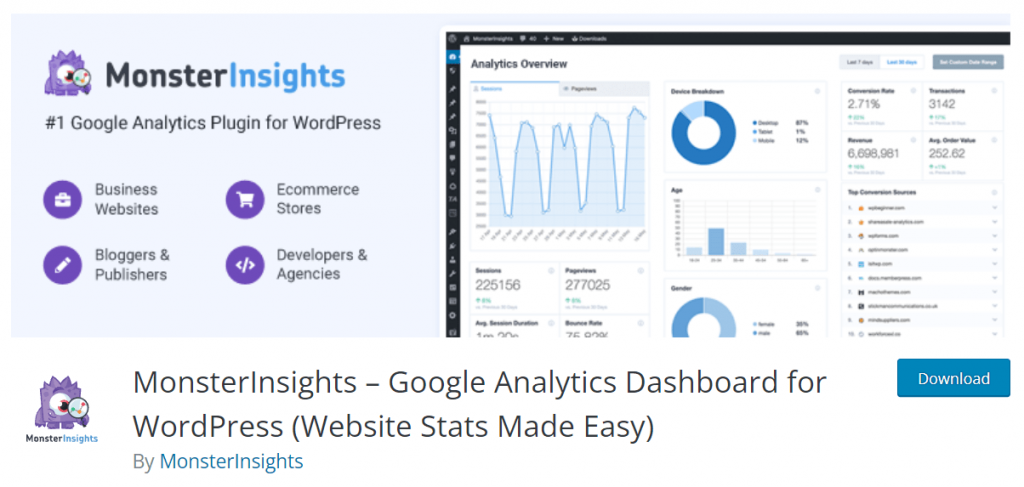 How can you know if your marketing effort is working or not?
You can know your site's performance through google analytics. For example, how many visitors are visiting your site, their device and location, and channel? Therefore, google analytics improves your campaign and user experience.
MonsterInsights takes website analytics to a whole new level. You can use google analytics services directly from your WordPress dashboard. You can see visitors' sessions and bounce rate from the WordPress dashboard.
In addition, MonsterInsights allows you to track internal links, outbound links, and downloads.
MonsterInsights features include;
Universal website tracking
Google analytics dashboard directly in WordPress dashboard
Real-time insights inside WordPress dashboard
Performance optimization
Single page tracking
Affiliate links and ads tracking
Final words
A lot of effort goes into website design and maintenance.
Plugins play an important role in optimizing websites for SEO, user experience, and security.
In this article on 10 must-have plugins for WordPress site, I have provided Jetpack plugin for design and structured your site, Yoast SEO for search engine optimization, Akismet for fighting spam, Smart Post Show for displaying content, WP Super Cache for increasing site speed, Smush Image Compression and Optimization for image optimization, WPForms for creating a contact page, UpdraftPlus for site backup, Wordfence for improving site security, and MonsterInsights for tracking your effort.
These are core plugins for WordPress websites. Install these 10 must have plugins for the WordPress site and improve your website performance.
Which is your most favorite WordPress plugin that is bringing growth to your business?